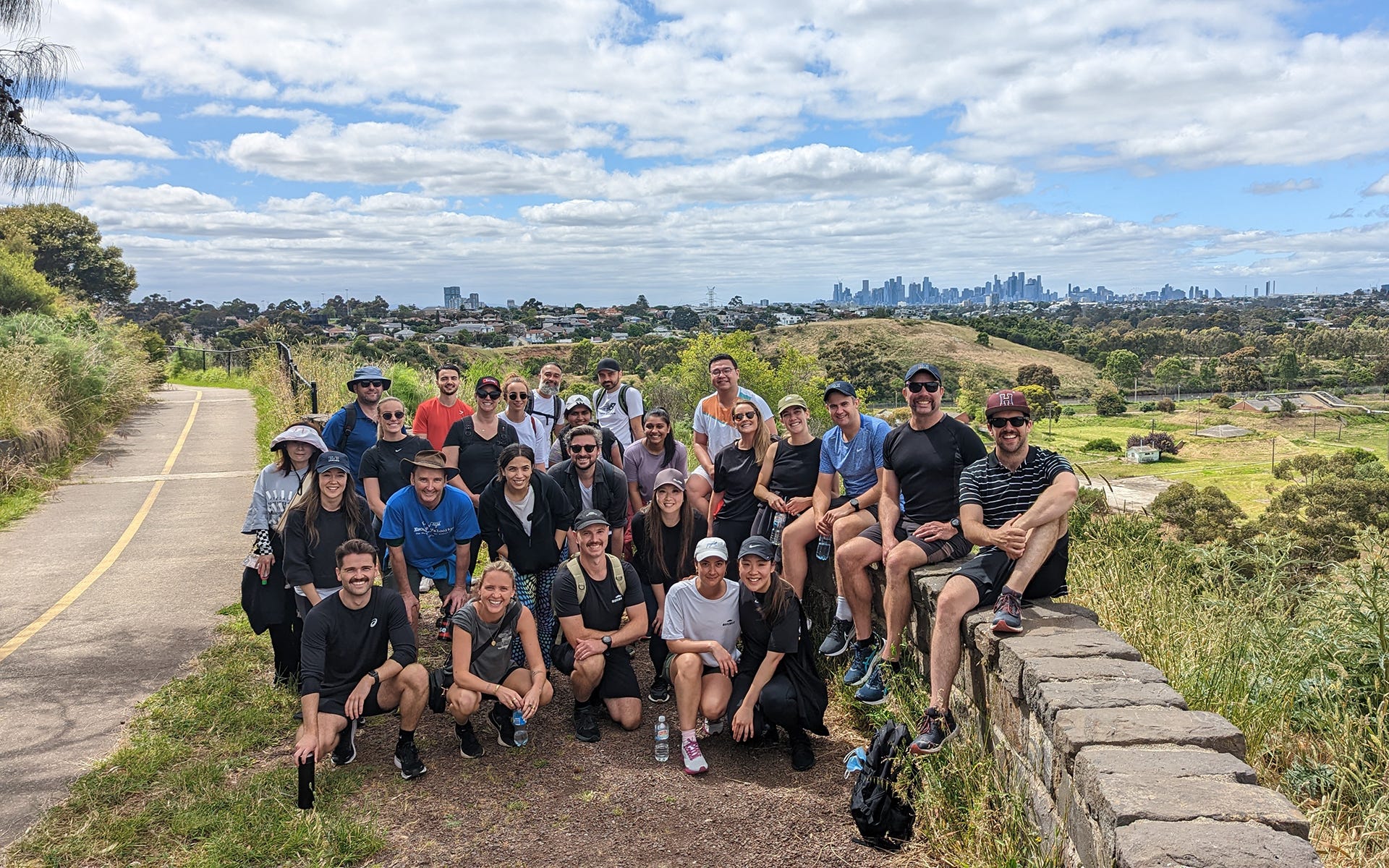 Your Exclusive Look Inside Swisse
To be honest, we feel a bit self-conscious talking about ourselves like this, so we want to start with some facts. As a business, we've won nine awards for being a great place to work over the last eight years - an achievement we're very proud of. We feel there are lots of reasons why Swisse is a great place to work, but we wanted to narrow it down to the top few. So, we asked our team what makes being part of Swisse so special, and, amongst all the answers, a few things kept coming up time and time again:
When we say flexible, we mean flexible​
In 2020, the world learned that businesses are able to operate with a remote workforce and, while some companies have been keen to return to the office post-pandemic, we've continued to offer flexibility to our team. There's a lot of evidence to support this practice, with studies revealing flexible working makes employees more productive, engaged, improves work-life balance, and reduces company turnover[1].
Some team members come in five days a week while others work entirely from home, and we have everything in between. We recognise that this flexibility gives people a greater work-life balance, supports emotional wellbeing, and is helpful for those with caring responsibilities.
This also means that team members can enjoy life-enhancing experiences without their work being impacted. We've had people travel the US for a month, or spend three months in Bali working by the pool. We believe these experiences enrich and revitalise people, and also help us to retain a talented and high-performing team.
Finally, flexible working supports our recruitment practices, as candidates are not limited by their proximity to our physical office. We have a number of team members based interstate, in regions where we don't have a team or office. They are every bit as included and integrated in the organisation as those who have a physical building to go to.
Come as you are
A few years ago, we realised that, in order for team members to be their most productive and happiest, they need to feel empowered to bring their 'whole selves to work'. This is backed up by research, which shows that employees who need to hide their true identities at work are negatively impacted both in terms of emotional wellbeing and performance[2]. This led to us establishing our diversity, equity and inclusion strategy, led by our CLEW (Celebrate Life Every Way) Committee.
One of the more fun ways in which we foster this is by encouraging our team to dress for the office in how they feel most comfortable and authentic. Whether that's in activewear, corporate attire, or anything else, we don't want people to hide their personality. And it makes for great Outfit Of The Day content!
Leave – more than just taking time off
Yes, literally every company provides paid leave - we're not praising ourselves for that. However, it was important to us to enhance our leave requirements, to ensure we are meeting the varied and diverse needs of our team.
Floating leave
We recently introduced the provision of 'floating leave'. Inspired by our Diversity, Equity, and Inclusion vision, this new policy recognises that a number of our team members wish to celebrate religiously important events throughout the year that hold meaning to them. However, many of these religious events are not currently recognised as public holidays in Australia, resulting in team members needing to take annual leave.
Through floating leave, team members can 'swap' a national religious public holiday for an alternate date to celebrate a different religious event. We believe this creates a more equal and level environment, where no team member is disadvantaged or feels they are sidelined.
Parental leave
We offer parental leave to both primary and secondary carers that is above the minimum requirements, and team members are given the choice on how to structure this. For example, rather than taking leave in one chunk, they may take a few days a week, or use some of their leave to stagger their return to work.
It's also been great to see a number of our male team members utilising their full parental leave. Despite the availability of paternity leave more broadly, there is still reluctance amongst Australian fathers to take it, which has been attributed to both social and economical challenges. This can negatively impact all family members, because when both parents take leave, it creates a more equal division of work between women and men by fostering parental involvement in the care of the child[3]. Given that 75% of fathers would like to take more leave to be with their families[3], we're looking forward to seeing this become more common throughout Australia.
Leave for loss
We want to support our team members through some of the most challenging events they may experience, and, as part of that, we offer leave for pregnancy loss. It's important that team members are able to take time away from work during these difficult periods to focus on themselves and their own wellbeing.
Dogs in the office​
We're a team of animal lovers at Swisse, so it's no surprise that we consider our furry friends to also be our co-workers. Anyone can bring their dog to the office and it's not uncommon to see an adorable pooch wandering around looking for pats. Why? Well, firstly this affords flexibility to pet owners. Rather than leaving your beloved dog at home all day, team members can bring them in, so they (and we) have company.
There's a scientific benefit to it as well. Dogs are shown to ease stress, and help you be calmer, more mindful, and more present in the moment . In fact, simply petting a dog has been shown to reduce stress levels[4]. And that's a great vibe to have in the workplace.
We care about our co mmunities
It's important to us that we give back to our communities and support those around us who need assistance. We have a number of community partners and, like with most things, we can't help but really embrace them. Eat Up is a not-for-profit organisation that provides school lunches to students in 250 schools around Melbourne and regional Victoria, for children who would otherwise go without. As well as providing funds, we also have regular onsite volunteering opportunities where our team members get together and create sandwiches to be distributed – in fact, we've made more than 30,000 sandwiches over the last few years.
In partnership with Bluearth Foundation, we launched the Active Leadership Program in 2020, which supports physical education for girls and young women in schools in the Mparntwe community of Alice Springs, to make a positive difference to their physical and emotional health. The Bluearth team regularly visits our Melbourne office and a small number of very privileged team members have had the opportunity to travel to Mparntwe country and spend time with the girls. This is more than just a partnership to us, we feel honoured to be involved and look forward to watching the girls reach their full potential in their lives.
References:
Why flexible work boosts employee productivity. Forbes. https://www.forbes.com/sites/carolinecastrillon/2022/03/23/why-flexible-work-boosts-employee-productivity/?sh=7ca055b56e4b Published 23 March 2022
Help Your Employees Be Themselves at Work. Harvard Business Review. https://hbr.org/2014/11/help-your-employees-be-themselves-at-work Published 3 November 2014
Fathers and parental leave. Australian Institute of Family Studies. https://aifs.gov.au/resources/short-articles/fathers-and-parental-leave Published May 2019
There's a reason dogs are human's best friend. Harvard Health. https://www.health.harvard.edu/promotions/harvard-health-publications/get-healthy-get-a-dog-the-health-benefits-of-canine-companionship Sourced 10 May 2023