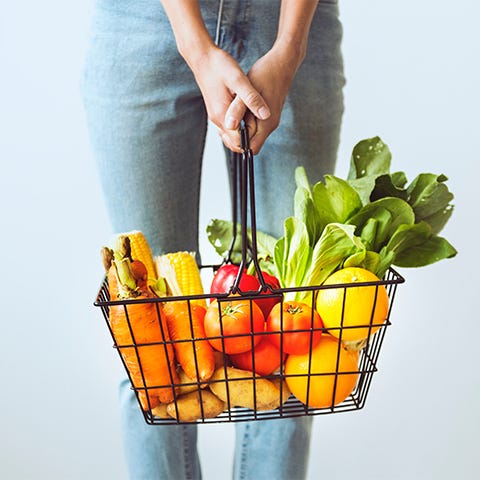 We Think We Eat Better Than We Really Do!
According to the 2018 Swisse Wellness Survey, conducted in partnership with Nielsen, 72% of Australians report their diet to be 'good to excellent,' yet a whopping 95% do not meet recommended guidelines for dairy, 94% do not eat enough veggies and 60% do not eat enough fruit. So what's going on?
The Australian Dietary Guidelines recommend the following daily intake for adults:
5-6 serves vegetables, legumes/beans

2 serves fruit

6 serves grain foods

2-3 serves lean meat, poultry, fish, eggs, nuts and seeds

2-3 serves milk, yoghurt, cheese and/or alternatives
Fuel your fire
Food provides your body and mind with the fuel they need to survive and thrive. In this way, the food choices we make every day play a part in our energy levels, mood and overall health. Different foods offer different fuels (or nutrients). Bringing good habits to the table will not only fill your body and mind but keep your taste buds guessing and make eating fun.
Top tips to keep your nutrition game strong
Opt for whole foods most often

Eat the rainbow – enjoy a wide variety of vegetables and fruits of all colours

Not keen on veggies? To up your intake, sneak them into soups, smoothies, sandwich fillings and stews

Experiment with foods from different cultures or try different ways of preparing foods you love

And don't forget to drink plenty of water
Simple swaps for success
It's a good idea to review your diet from time to time to ensure your body and mind are getting the nourishment they need.
Simple changes can reap long-term rewards without compromising the enjoyment of eating. It's all about the art of swapping: grill food rather than fry; swap white bread for multigrain; or try sparkling water instead of soda. A few small changes and you will feel the difference!
It's not all about weight
When making changes to your diet, start small and keep it simple. Think about what you would like to change and why. Try to keep goals positive and health-focused - instead of 'I will lose 5lbs' think 'I will reduce my portion sizes and practice mindful eating'. Look to friends and family for support and motivation and treat yourself for small wins along the way!