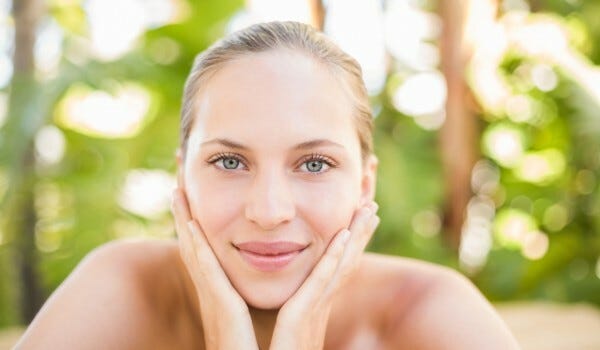 The Secret To Summer Skincare
When we think of summer skin, we envision a gorgeous sun kissed look, fresh dewy skin and minimal makeup with bronze tones to accentuate the natural beauty of our gorgeous faces which we have so righteously cared for throughout the year. From the transition of winter's harsh wind and drying heat to the irritations caused by springs allergens – our skin cops an arduous beating and just when we want it to be at its optimum – for the season of summer soirées and festivities, it can sometimes prove to be anything but.
In a panic, our natural instincts is to overhaul our skin care routine – or worse; up the-ante when it comes to both topical and cosmeceutical treatments. In reality, however, as the saying 'less is more' goes - in this instance - we need to strip back our skin care routine, focus on quality over quantity and look at ingredients that are going to dig deep, nourishing the foundation that will lead to you putting your best face forward. And, what better way to start than with some nutrient-enriched skin care products from Swisse Skincare.
It's all about the base
Hydration is key when it comes to summer skin care so prepping the skin after cleansing with a balancing and refreshing facial mist is key to help create the perfect base.
The Swisse Rosewater Hydrating Mist Toner uses rosewater extracted from the petals of roses to help calm and balance the skin. This toner product also contains aloe vera, vitamins C and E as well as organic rose hip oil full of vitamins, antioxidants and essential fatty acids to help balance skin texture and tone making the skin feel revitalised and refreshed.
Complete perfection
There is no denying our skin can be left feeling a little dull and blotchy from the parallels of season chance so opting for a mosituriser with natural brightening is a MUST for any paired back skin care routine.
Try the Swisse Blood Orange Brightening Cream Moisturiser containing Sicilian blood orange rich in antioxidants such as vitamin C. Vitamin C helps to brighten the skin's appearance for a luminous complexion. Containing papaya with an enzyme called 'papain'– this lightweight moisturizer acts as a natural exfoliant, assisting with skin rejuvenation and renewal for brighter more radiant looking skin. It also features liquorice known as a natural skin brightener to help balance the appearance of hyper-pigmentation, niacinamide to assist in the reduction of uneven skin tone and avocado oil rich is essential fatty acids for moisture and hydration.
Paired back with generous water intake, a minimum of 8 hours beauty sleep a night and a healthy, balanced diet – our Swisse 'Less is more' approach could just be your summer skin care saviour­­.