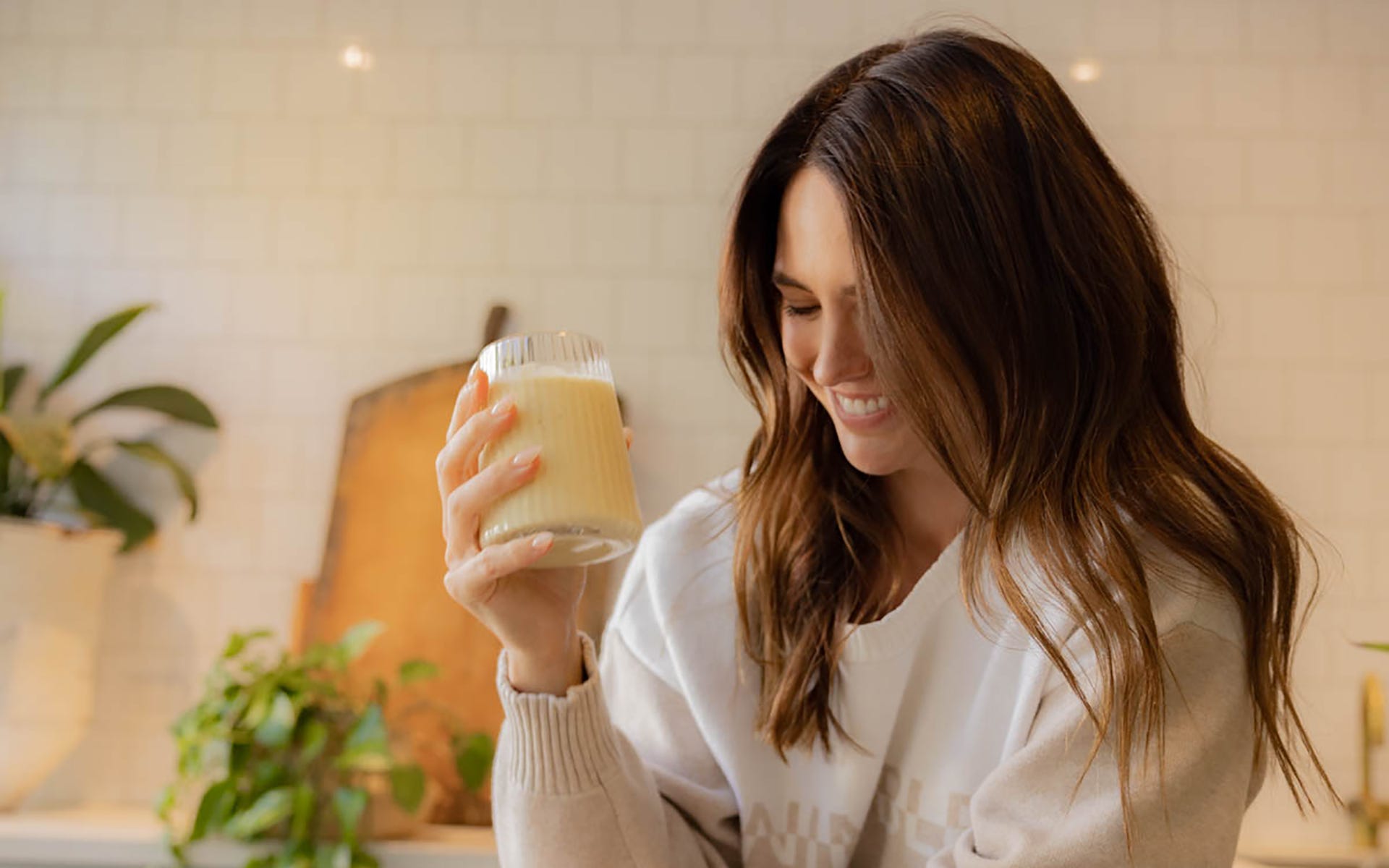 Swisse Earth Immunity Smoothie Recipe With Jesinta Franklin
Stay one step ahead of cold and flu season with this mango, banana and coconut immunity smoothie. It contains a teaspoon of our Swisse Earth Immune Defence, a fruity blend rich in vitamin C and infused with traditional Australian botanicals like Kakadu plum, finger lime, desert lime, Davidson plum and blood orange. Follow along with Jesinta as she puts together this delicious morning smoothie, primed to support immune health.
Ingredients
1/3 cup of frozen banana​

1/3 cup of frozen mango​

1/3 cup of coconut yoghurt​

1 cup of coconut milk​

1 tbsp of plant based vanilla protein​ powder

1 heaped tsp of Swisse Earth Immune Defence

Method
Pour the ingredients into a blender and blend until well mixed. Serve over ice if desired.
Always read the label and follow the directions for use.