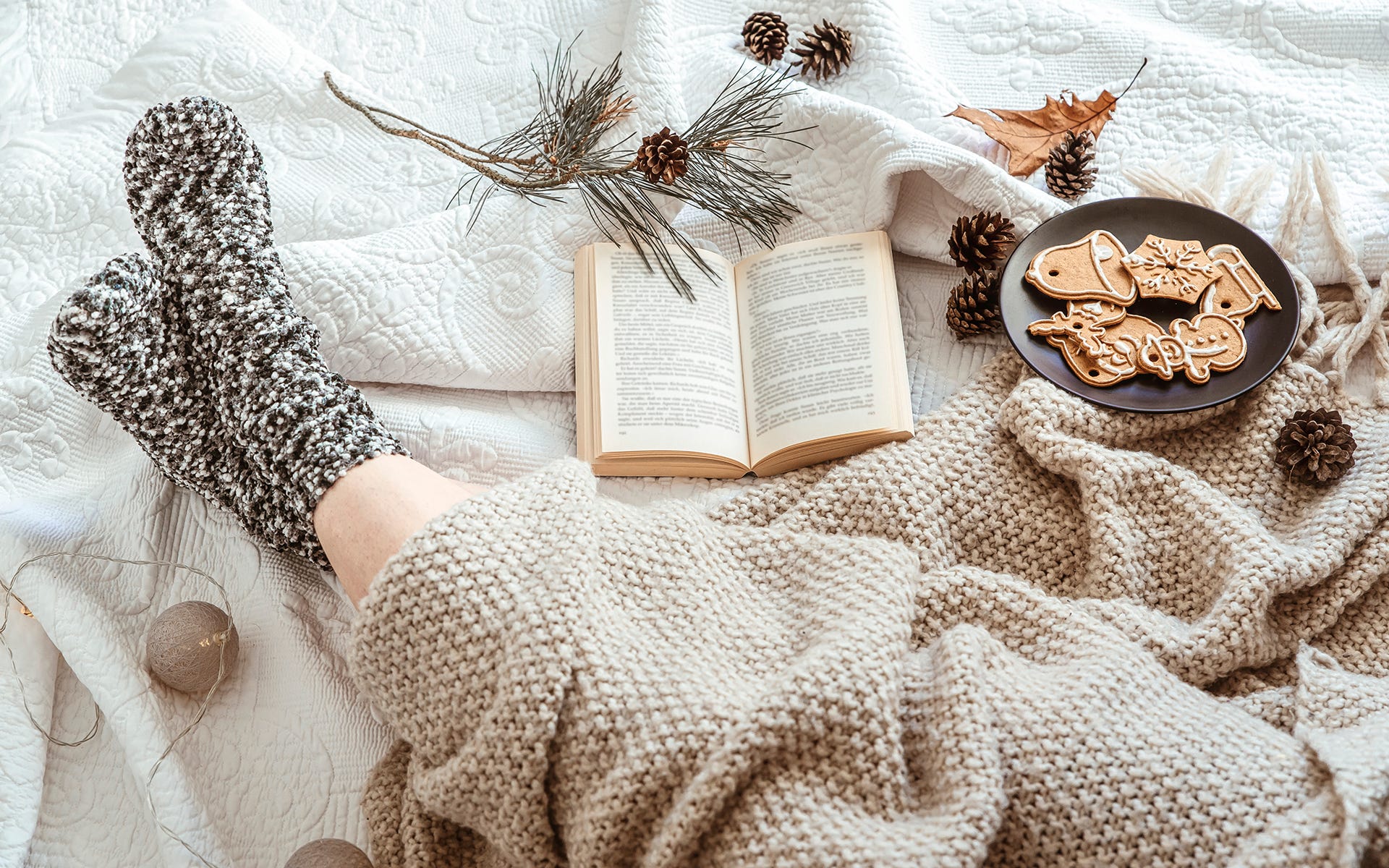 Support Your Emotional Wellbeing This Festive Season
The festive season is meant to be a time of celebration and fun. However, for many people, it can evoke feelings of stress, anxiety or sadness. Whether that comes from the pressure of high expectations on how Christmas 'should' be celebrated, or from feelings of isolation and loneliness, or even the effects of family conflict, it's important to look after your emotional wellbeing during this time.
Managing loneliness
If you find yourself isolated over the festive season or missing a loved one, the most important thing you can do is be gentle and patient with yourself. You might find it helps to plan ahead and fill your time with activities, so you have things to focus on. Some potential ideas are:
Spoiling yourself with delicious food;

Getting outside and taking a walk through your favourite spot;

Volunteering at a charity which needs support over the festive period, for example, a homeless centre; or

Attending local events such as carol singing, to help you connect with the community.
Avoiding festive burnout
With the stress of organising presents for family and friends, wrestling the decorations down from the loft, and planning food for the big day, no wonder you might feel exhausted before it's even Christmas Eve. In fact, a recent survey revealed that one in three people experience festive burnout before the 25th of December[1]. To help you better manage this, consider the following:
Accept that it's okay to feel anxious or overwhelmed. You might have expectations of what a 'perfect' Christmas looks like, but do all those things really matter? Think about investing your energy into the important, 'non-negotiable' elements and become comfortable with letting the smaller stuff go.

Reflect on previous years and think about what worked and what didn't. Hardly anyone ate Christmas cake after dinner last year? Then perhaps save time by not making one this year.

Take time out, whether that's watching a movie or reading a book. You're entitled to enjoy the festive season just as much as anyone else, so make sure you dedicate time to doing things you actually enjoy.

Open up to people you trust. The people who care about you don't want you to struggle, so be honest about how you're feeling and seek help. If you don't feel comfortable talking to those around you, consider contacting an online support group or telehealth service, so you can offload and talk through your feelings.
Dealing with challenging family members
We don't choose our family, and being thrust together for a prolonged period of celebration can often bring up tensions and difficulties that need to be carefully managed:
Set your boundaries – if you are receiving lots of questions that feel intrusive, it's okay to say that you don't want to talk about that particular topic. Suggest an activity or game to shift the focus of the conversation away from you.

Be mindful of alcohol consumption, as this can cause people to lose inhibitions and allow old grievances and tensions to arise. Similarly, try to avoid using alcohol as a crutch in order to help you cope with a difficult situation.

Remind yourself that it is for a set period only, so avoid triggering topics that can ignite arguments and focus on making it to the end of the day or event.
Supporting others
If you know someone who struggles during the festive season, it can help to provide them with some support during this time:
Let them know you understand this is a difficult time for them and they can open up to you – and be sure to listen without judgement if they talk.

Ask them what they think you can do to support them, whether that's visiting them or helping them avoid a difficult family member at an event.

Don't take it personally if they don't join in with festive activities - they're not deliberately trying to spoil things, it could just be how they cope with this time of year.
References:
Holiday burnout is a real thing, study finds. SWNS Digital Hub Newswire. https://swnsdigital.com/us/2018/11/holiday-burnout-is-a-real-thing-study-finds/ 6 September 2021