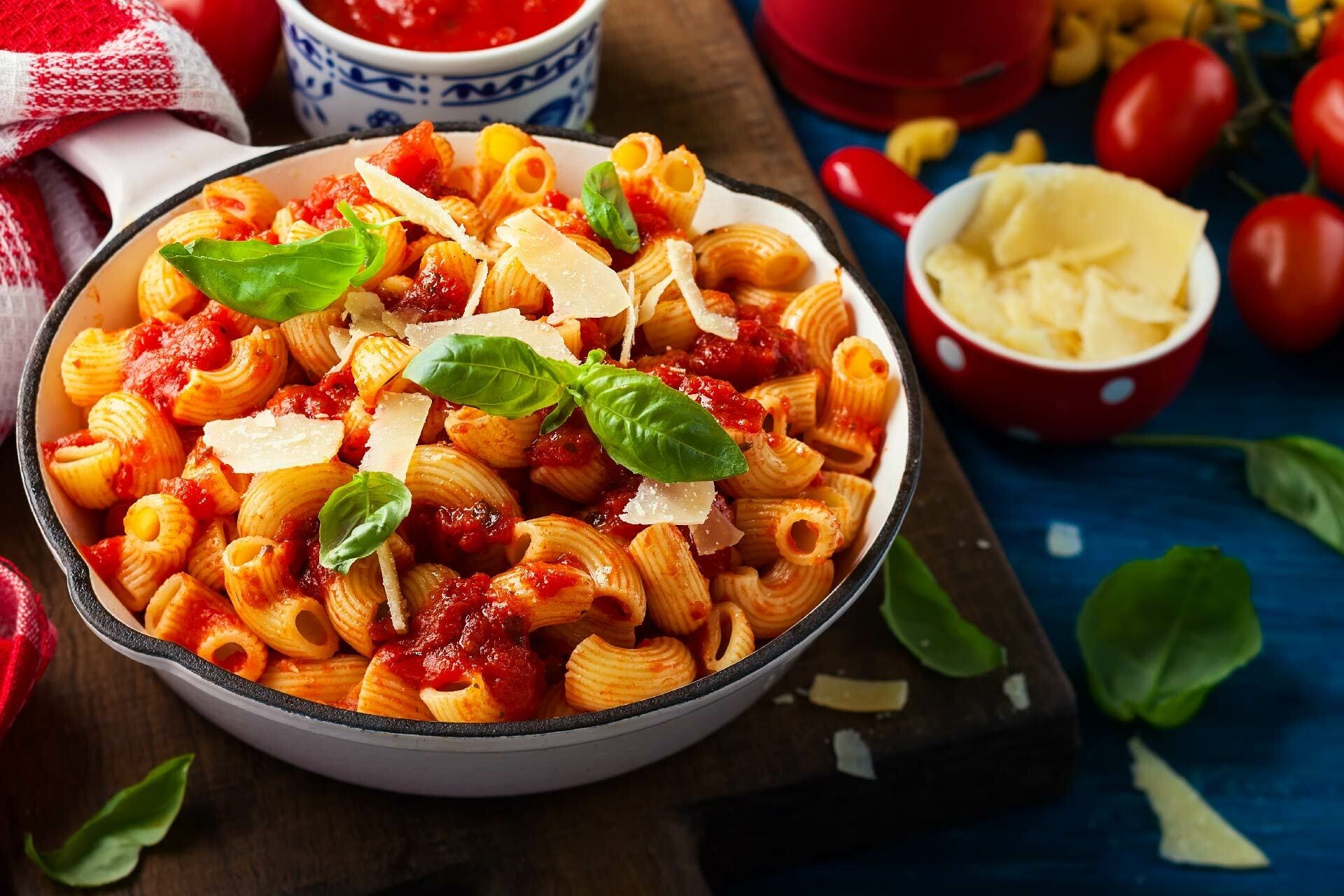 Simple Tomato Pasta Sauce with Fresh Herbs Recipe
Ingredients
800g can of tomatoes

3 tablespoons extra virgin olive oil

1 medium onion, finely chopped

2 cloves garlic, finely chopped

1 teaspoon balsamic vinegar

Freshly ground black pepper

Pinch of salt

1 fresh chilli

Handful fresh basil leaves
Method
Heat the oil in the frying pan and add the onion and cook until soft, but not brown.

Add the garlic and chili and cook for another minute or two.

Tip in the can of tomatoes, ground black pepper, balsamic vinegar and salt to taste.

Simmer for about 20minutes until the sauce thickens.

Stir in the fresh basil and serve with your favourite pasta.