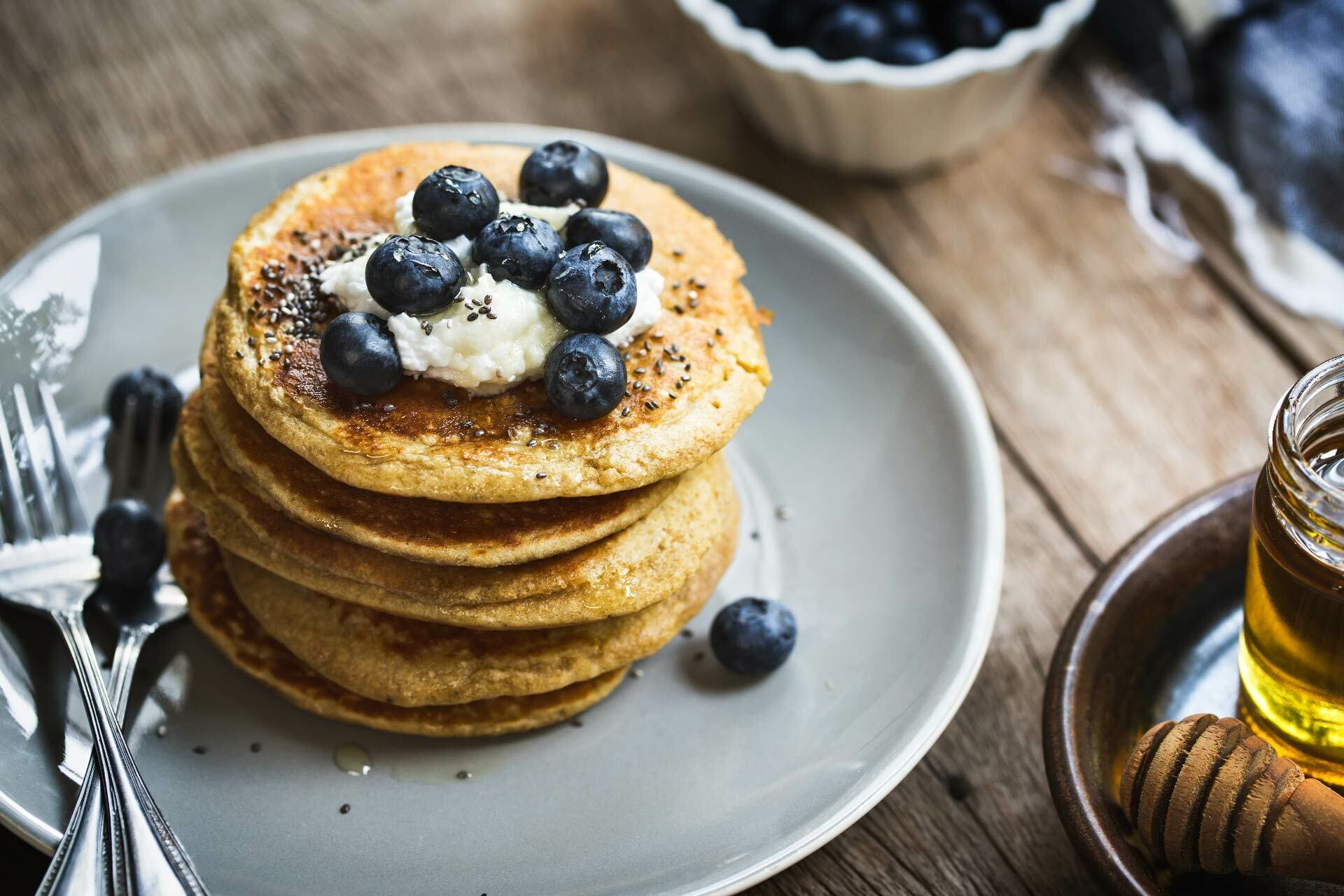 Ricotta Pancakes With Fresh Fruit And Yoghurt
INGREDIENTS
Makes 6 large or 8 medium pancakes

1 cup (150g) self-raising flour

1 teaspoon bicarb of soda

Pinch of salt

2 tablespoons (40g) sugar

~170g fresh ricotta

1 cup (250ml) milk

1 egg, beaten

25g butter, melted

Extra virgin olive oil, to fry

Butter, to fry

Sliced fruit, to serve

Yoghurt, to serve

Maple syrup, to serve
METHOD
In a bowl mix the ricotta, milk and egg with a whisk or fork until smooth.

Sift the flour, soda and salt into a bowl and stir in sugar and melted butter, beating well until smooth. Gradually whisk the ricotta mixture into the dry ingredients to form a smooth batter.

Heat a large heavy based, non-stick frying pan, and add a little extra virgin olive oil and butter and pour in 1/3 cup batter to form a large pancake.

Cook over medium heat for 3 minutes until bubbles appear over the surface, then flip over and cook for 1-2 minutes.

Keep warm while, cooking the remaining pancakes. Serve hot with a spoonful of yoghurt and sliced fruit such as bananas, strawberries or kiwifruit slices and some maple syrup.