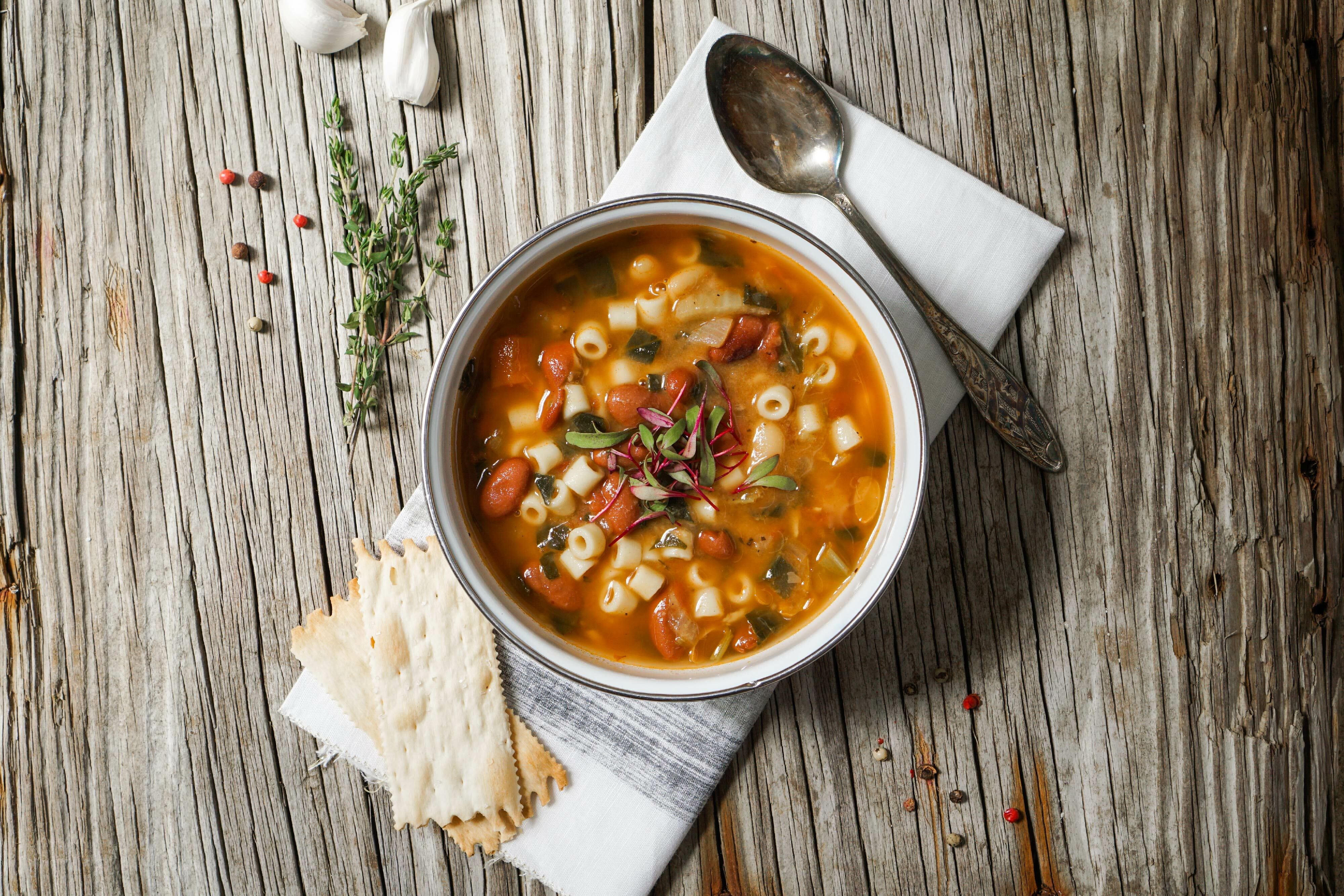 Recipe: Slow Cook Minestrone Soup
Ingredients
2 rashers of lean bacon or 100grams leftover roast meat e.g. turkey

1 brown onion, chopped finely

1 stick celery, trimmed, chopped

2 carrots, peeled and cut into thin rounds

½ teaspoon black pepper corns

1 (or 2 if you like it spicy) small red chillis

2 bay leaves

1-2 tablespoons of extra virgin olive oil

4 cups beef stock

3 cloves garlic, chopped finely

1 x can crushed tomatoes

1 x 420g can mixed beans, drained and rinsed (e.g. cannelloni, kidney)

1 cup risoni pasta

1 cup fresh or frozen green beans

Handful of fresh basil

½ cup fresh grated parmesan
Method
In a fry pan, add in the extra virgin olive oil and when heated add in the onion and cook for 1 minute, add in the garlic, celery, chilli, bacon (or other meat) and carrot and cook until the onion has browned.

Turn on a slow cooker to high and add in the onion mix. Add in the bay leaves, tomatoes, stock and beans. Cook for 3 hours and then add in the risoni pasta and green beans.

Cook for another 1-2 hours on low, it is ready when the carrots are tender.

Serve with a sprinkle of fresh basil and parmesan cheese.