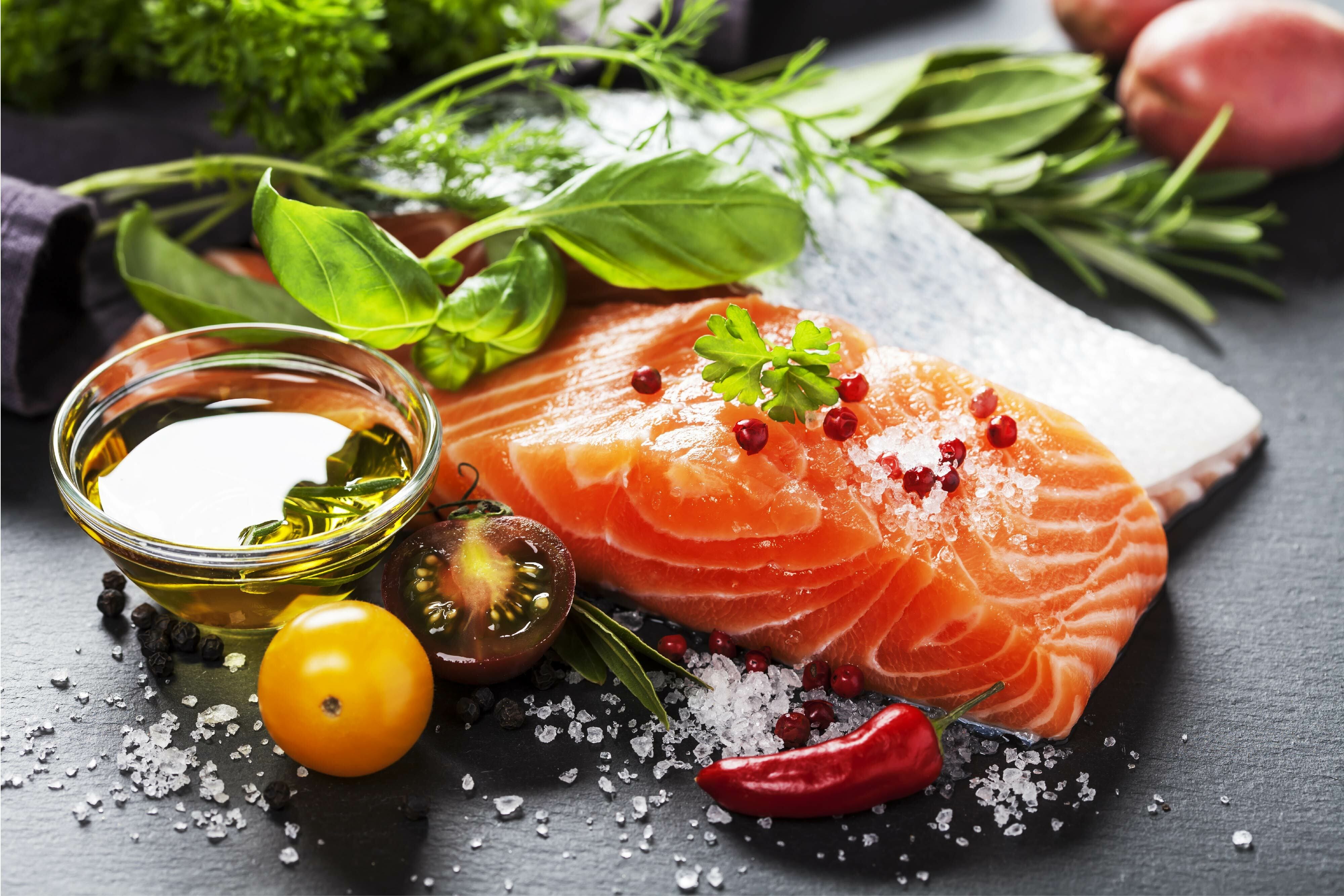 Recipe: Pan Fried Salmon With Chorizo, Broccoli And Cajun Sweet Potato
Serves 4
Ingredients
4 x 150g salmon fillet, skin on

60g chorizo sausage, sliced thinly

Extra virgin olive oil for frying

500g Broccoli, cut into size of 2cm or so sized pieces

¼ cup chicken stock

4 stems of fresh basil

1 zucchini, cut into rounds

1 red chili, finely chopped

1 tablespoon red wine vinegar

1 lemon, halved

2 cloves of garlic, peeled and finely chopped

2 teaspoons Cajun spice

1kg sweet potato, washed, not peeled
Method
Preheat the oven to 180 degrees.

Scrub the sweet potatoes and cut into chunks. To speed up the time needed in the oven microwave or steam the potatoes until just softened.

Drain any water away. Toss the sweet potato in extra virgin olive oil, the red wine vinegar, garlic and the Cajun spice with a little salt and pepper. Spread out onto a baking tray, giving them plenty of room so they will crisp up nicely. Cook for 30 minutes or until soft and starting to caramelize. If you haven't pre-cooked the sweet potato they may take an hour.

When the sweet potato has only 10 minutes left to cook drizzle a little extra virgin olive oil in a non-stick pan and add the salmon fillets flesh side down and cook on medium to high heat for around 4 minutes before flipping to the skin side.

While this is cooking in a separate pan add a little extra virgin olive oil, the chorizo, broccoli, zucchini and sliced chilli. Let the vegetables brown a little then turn the heat down and cover until the vegetables are nearly cooked. You may need to add a little more oil if they are going to burn.

With the pan hot flip the salmon to skin side down and cook for 5 minutes or until crisp and the fillet is nearly cooked through. It will continue to cook when you remove it so don't cook it completely through in the pan.

Serve the fish, broccoli, zucchini and chorizo with a squeeze of lemon and season with a little salt and cracked pepper. Serve the sweet potato on the side with a dollop of natural yoghurt.