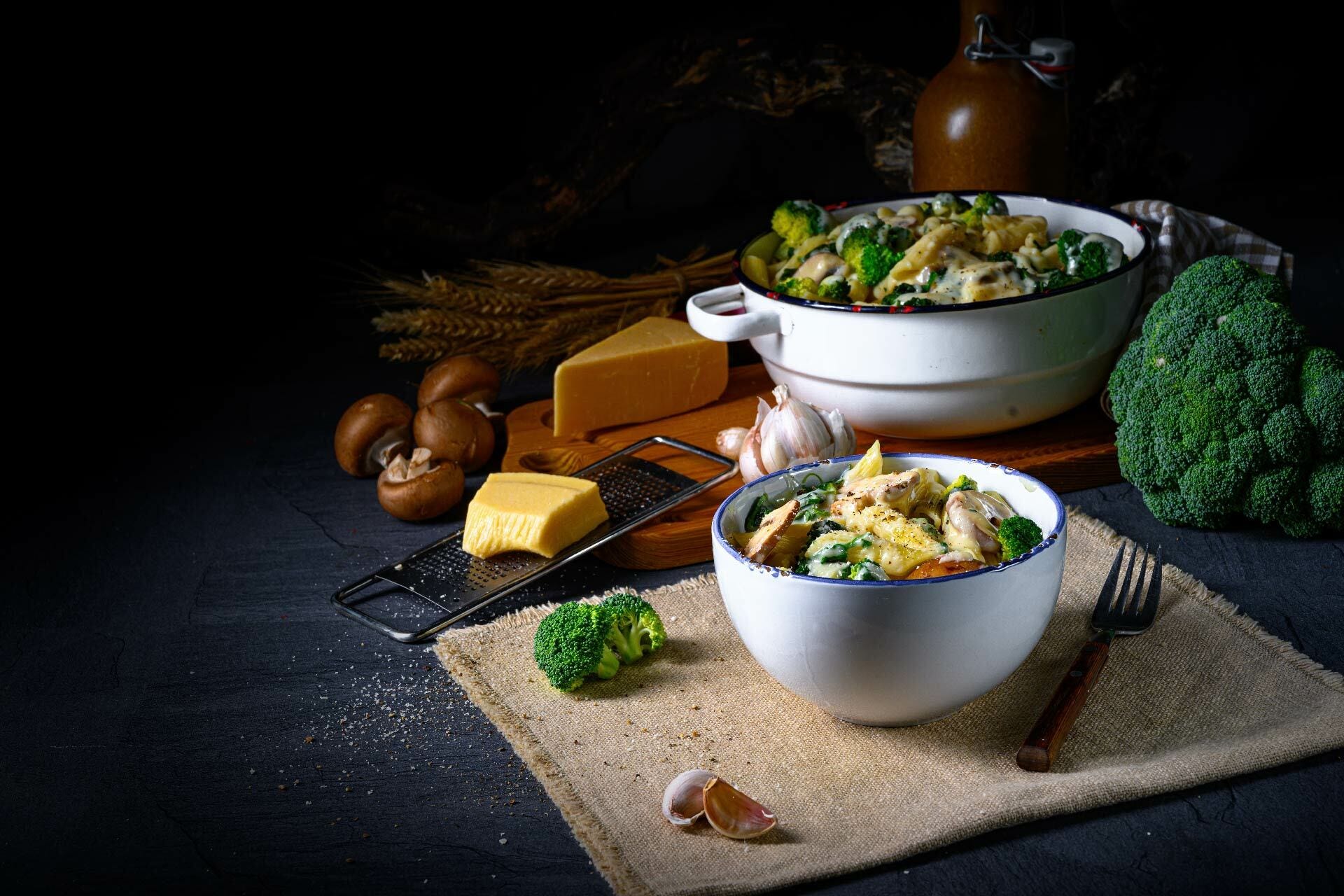 Recipe: Pasta with Mushrooms and Broccolini
Serves 4
Ingredients
500g spaghetti

2 bunches broccolini, trimmed, cut into thirds, including stalks

1/3 cup extra virgin olive oil

2 garlic cloves, crushed

8 button mushrooms

4 anchovies, chopped coarsely

Cracked black pepper and salt to taste

½ cup parmesan cheese grated
Method
Cook pasta in a large saucepan of boiling water, salted lightly, until tender. Add the broccolini in for last 2 minutes. Drain.

Add extra virgin olive oil to fry pan, add in garlic, mushrooms and anchovies. Cook, stirring, until fragrant. Return pasta and broccolini to pan. Stir to combine.

Serve with grated parmesan cheese.