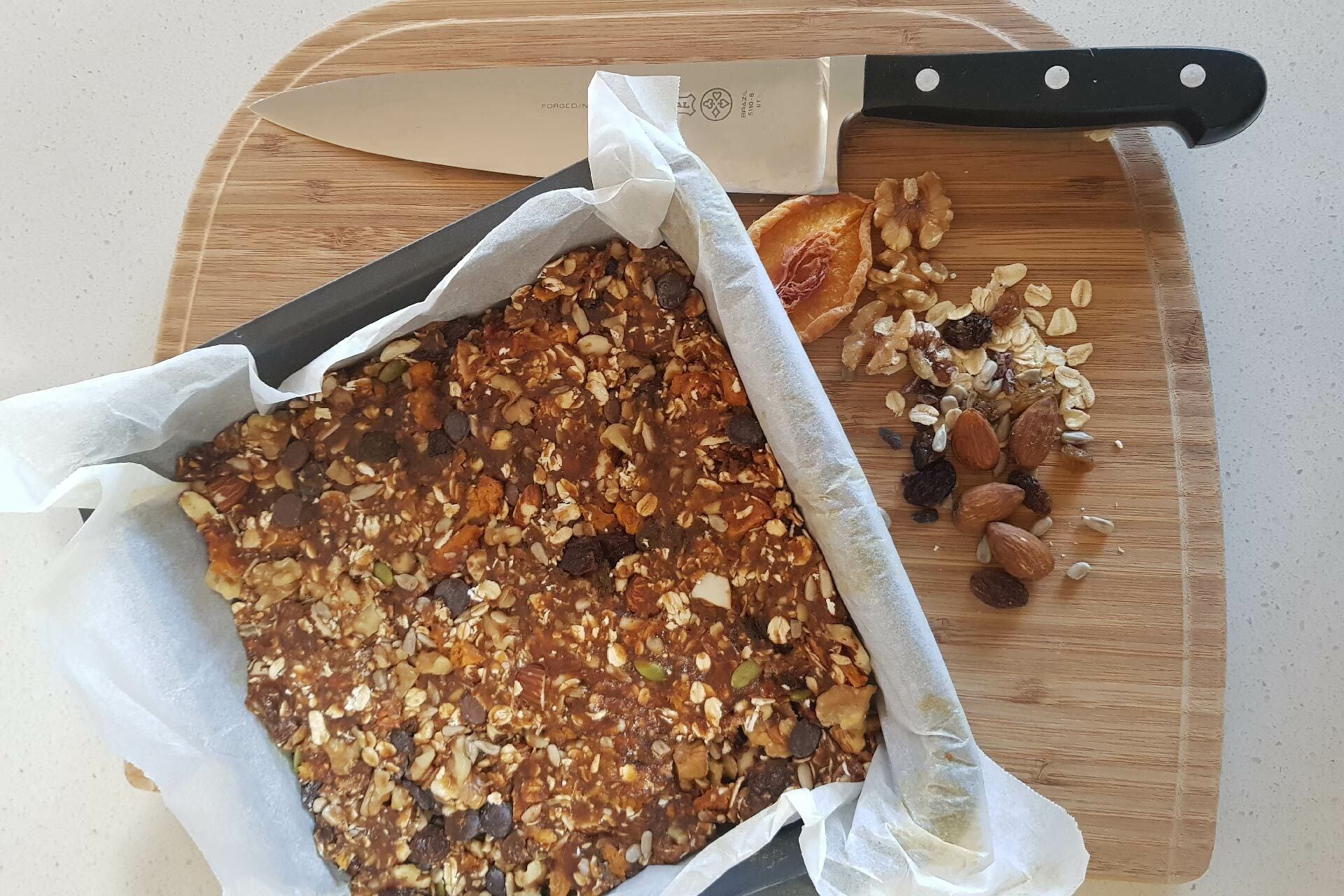 Recipe: Healthy No Bake Muesli Bars
With the combination of dried fruit, nuts, seeds and oats these bars offer plenty of dietary fibre , protein, carbohydrate, healthy fats, vitamins, minerals and a delicious taste too. They are simple and quick, a great activity for the family to make.
Ingredients
1 cup pitted dates

¼ cup peanut butter- smooth

¼ cup honey

½ cup rolled oats

½ cup dried Australian peaches (or apricots)

¼ cup sultanas

1 teaspoon vanilla bean paste

¼ cup mix of sunflower and pepita seeds

2 tablespoons of dark chocolate bits

½ cup roasted almonds

½ cup walnuts

¼ teaspoon cinnamon
Method
Line a 20cm square cake tin with baking paper.

In a food processor blend the dates until they form a ball. Transfer to a bowl

Add the almonds to the food processor and briefly blend to chop roughly, add in the walnuts briefly and blend until just chopped.

In a saucepan over medium heat blend together the peanut butter, honey and vanilla bean paste. Add this mixture to the dates and mix.

Add in the nuts, dried fruit, cinnamon, rolled oats, chocolate bits and seeds.

Mix until all combined.

Transfer to the baking tin and press evenly. Freeze for 30 minutes or until slicable.

Cut into 16 squares or 12 rectangle bars. Store in the fridge.