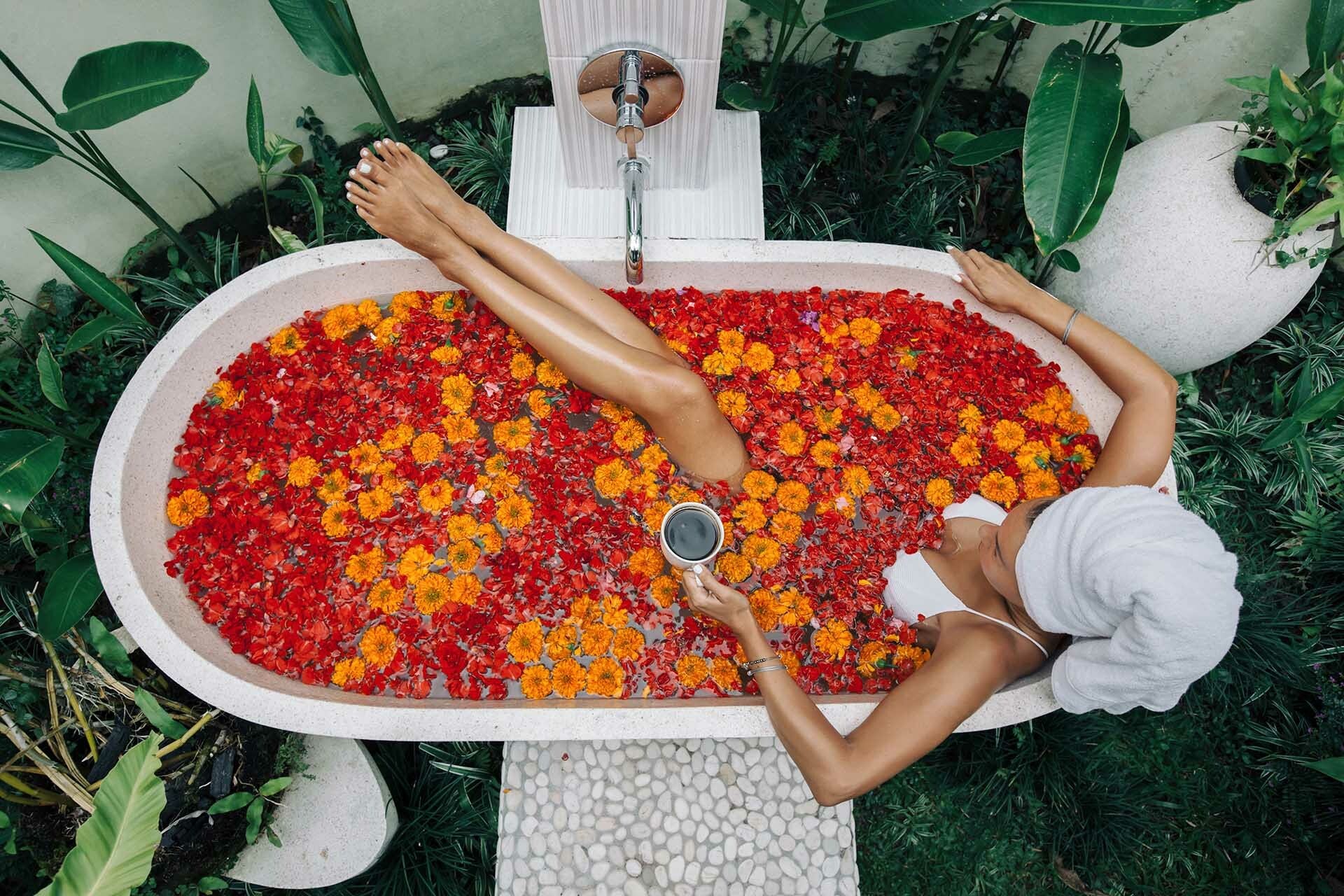 Mindfulness Through Skincare
Mindfulness is the practice of being present in the moment, allowing you to fully experience the now through a sense of heightened awareness. Its sudden rise in popularity is mainly due to people becoming increasingly aware of the wide-ranging health benefits, from decreased stress and sadness to increased levels of focus and happiness[1]. But what does mindfulness have to do with your skincare regime?
What's mindfulness all about?
First and foremost, mindfulness is about finding time to slow down and make conscious decisions about what you are feeling[2]. It's about creating a ritual to trigger you to be present. This trigger can in fact be the skincare routine you perform every morning and night. The few minutes it takes to slow down and practise an intentional approach to beauty, is well worth the space and mental clarity we get when we are able reconnect with ourselves.
No matter what you're rushing to get to in the morning or night, slowing down and instilling mindful beauty practices for reflective self-care can put you in a much more positive mind frame and mood.
What does a mindful beauty routine look like? We have compiled a list of our favourite ways to explore and practise mindfulness into your beauty routine.
Find awareness in every element
Stillness can be found in everything we do, you just need to be aware of it. Take the act of washing your face for example, if you spend the time to notice the individual water droplets hitting your face, the water temperature hugging your skin, the bubbles slowing forming and popping around you, you'll achieve a sense of purposeful calm with ease.
Take it a step further and add sensory elements such as candles or calming music each time you start your beauty routine. Such sensorial elements further trigger the signals to your body and mind, to take notice and enjoy every minute.
Turn it off
Consciously avoiding or reducing your exposure to digital and social media will allow you to create the valuable mental space needed to tune into #HealthyBeautiful you. Whilst social media can often inspire us to practise healthy and happy rituals and routines, we also need to identify and delete accounts that make us question our self-worth and who we are. No one is you! That is your superpower!
Book in a beauty reset
Your body collects the energy of each day, including stress. Over time, this stress can build to unhealthy levels[3]. To find balance and reset, book time in with yourself and enjoy an indulgent bath or treat your skin with a Swisse Skincare Clay Face Mask.
Book this time into your diary and note that there is a no cancellation policy for self-care. Make time for you and your happiness.
Always read the label. Follow the directions for use. Supplements may only be of assistance if dietary intake is inadequate.
References:
[1] https://www.ncbi.nlm.nih.gov/pmc/articles/PMC3193654/
[2] https://www.ncbi.nlm.nih.gov/pmc/articles/PMC6753170/
[3] https://www.apa.org/helpcenter/stress-body