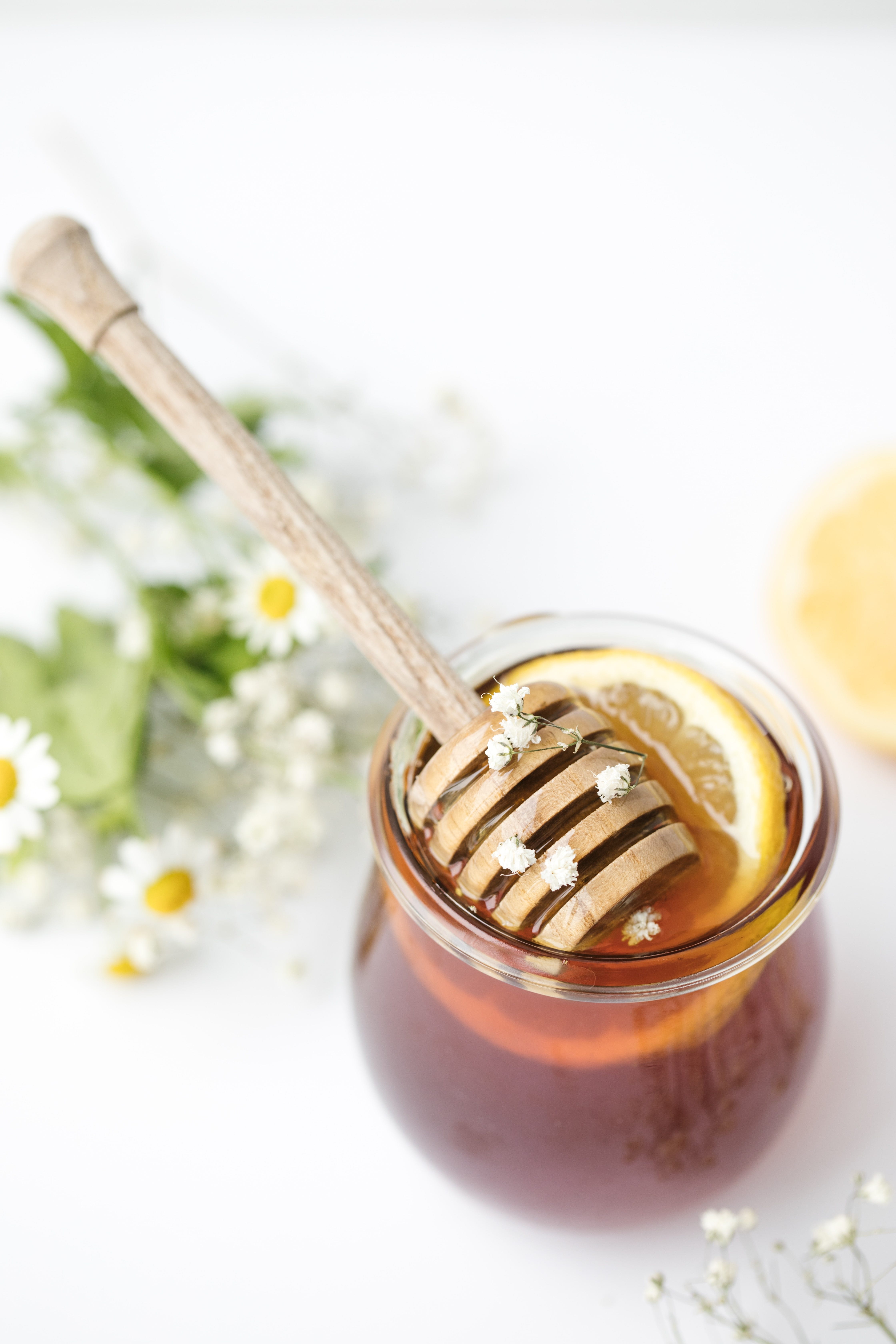 What's The Buzz About Manuka Honey?
What makes manuka honey different?
Manuka honey is made by our buzzing little bee friends that pollinate the manuka tree, a tea tree shrub abundant with white and pink flowers making it pretty irresistible for our favourite flying bug. Its flowers are what give the honey a richer colour and earthier flavour compared to other honeys.
What are the skincare benefits of manuka honey?
We're all aglow with manuka honey. We've even made it a key ingredient in our new range of skincare, as it can naturally help:
Provide a boost of intense moisture

Keep the skin looking soft and dewy

Deliver a healthy-looking natural glow

Protect the skin's moisture barrier
Where is it sourced from?
We searched around the world for what we think is the best manuka honey source. X marks the spot in the dreamy remote forest areas of New Zealand.
More importantly, the bees and the manuka honey is free of pesticides or other chemical traces .
Manuka honey's good for skin? Really?
This beautiful, naturally derived ingredient has a huge list of skin-loving benefits when it comes to skincare. Manuka honey strengthens the skin's moisture barrier and provides a glowing, hydrated and more radiant skin.
How can I use it?
It's easy to add a little Manuka Honey into your daily skincare routine with the new Swisse Skincare Manuka Honey Daily Glow Foaming Cleanser and Swisse Skincare Manuka Honey Glow Boosting Moisturiser. The manuka honey found in the hydrating moisturiser has been scientifically proven to draw moisture to the skin to improve overall skin appearance and promote natural radiance.
Manuka honey's soothing properties also make it a perfect ingredient for a facial mask. Our Swisse Manuka Honey Detoxifying Clay Mask is made specifically for people with congested or blemish prone skin. And it's worth mentioning, it smells absolutely divine!
Manuka honey is one of our absolute favourite ingredients at Swisse, which is why it's one of the key ingredients in our new Glow Skincare range. Want to know if our Glow skincare range suits your skin type?
Check out our Glow range now and discover which products feature manuka honey!
FUN FACT…
The colour of honey varies according to its botanical origin and climate with darker honey generally containing higher mineral contents and antioxidant levels.[1]
References:
[1] De-Melo, Adriane & Almeida-Muradian, Ligia & Sancho, Maria & Pascual Maté, Ana. (2017).
Composition and properties of Apis mellifera honey: A review.
Journal of Apicultural Research. 1-33.