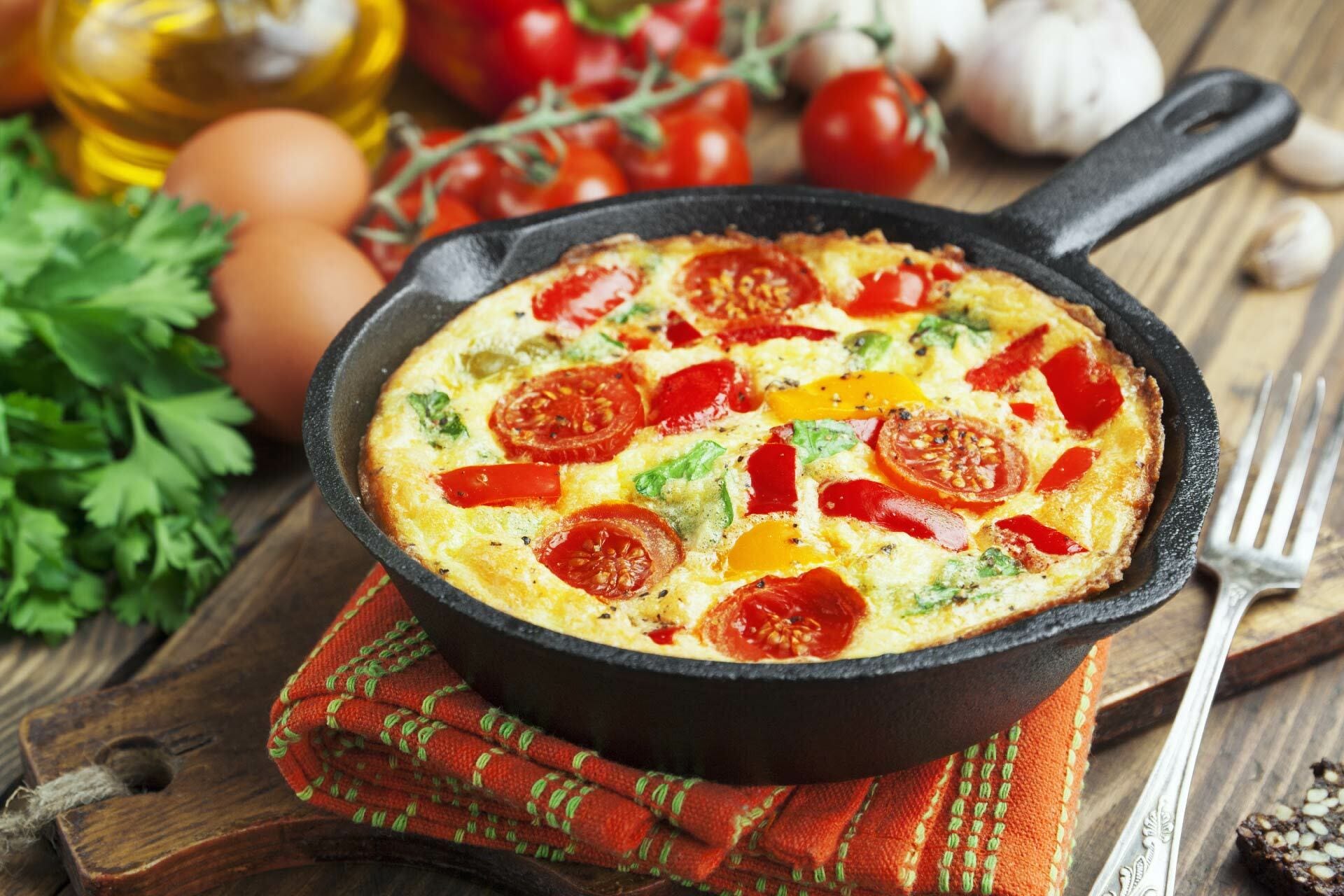 Top Recipe for Your Lunch Break: Baked Frittata
Ingredients
2 medium (400g) all round potatoes (for example Sebago)

2 tablespoons extra virgin olive oil

1 red onion, chopped

½ red capsicum cut finely

70g lean bacon, chopped

100g frozen chopped spinach or fresh baby spinach

200g fresh tomatoes, chopped into small pieces or canned

1 tablespoon of fresh herbs e.g. oregano, basil

1 carrot, finely grated

8 eggs

½ cup milk

½ cup parmesan cheese, grated

1/4 cup tasty cheese, grated.
Method
Preheat oven to 200 degrees Celsius.

Grease an oven proof 5cm deep, 26cm x 16.5cm dish. Precook the potatoes by boiling or microwaving until tender. Cool a little and thinly slice.

In a frying pan add a little oil, then the onion and bacon and fry until the onion has softened and the bacon slightly brown. Add the capsicum and cook for 2 minutes. If you have fresh spinach add that until it has wilted.

Line the prepared dish with a layer using half of the potatoes.

Add the eggs into a bowl and beat well. Add the onion mixture and the rest of the ingredients apart from the potato and cheese into the bowl and mix well.

Pour half of the mixture over the potato layer, then top with remaining potato and pour the rest of the mixture on top.

Sprinkle with cheese and paprika.

Bake for 30 minutes or until set and golden. Serve with a fresh salad or cooked vegetables.