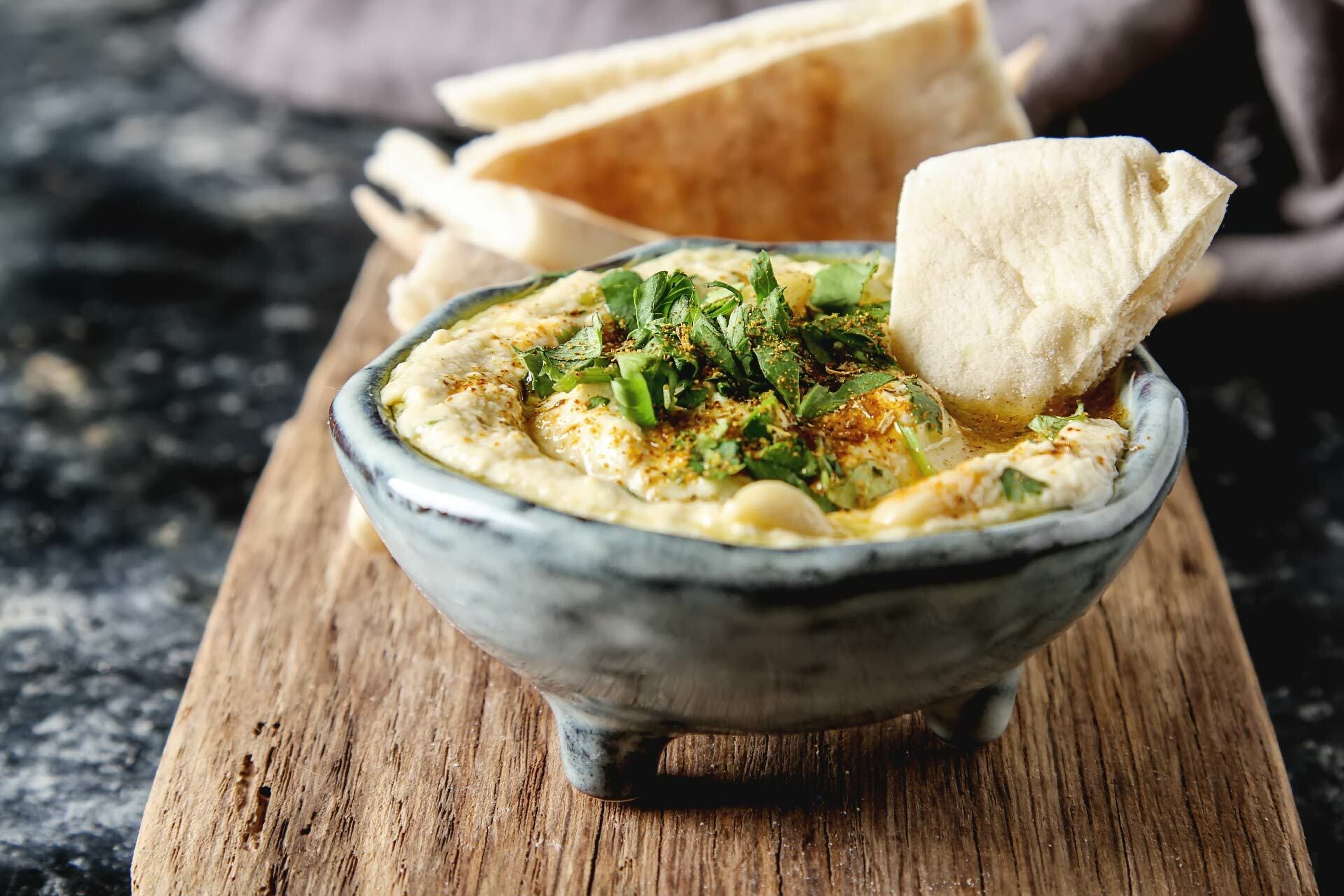 Hummus is a great way to eat legumes that many of us don't otherwise eat. These have plenty of protein, carbohydrate and dietary fibre; including prebiotic fibre to feed your gut bacteria.
Hummus dip recipe
Ingredients
1 x 425g can chickpeas, drained

1 teaspoon ground cumin

2 cloves crushed or finely chopped garlic

2 tablespoons of tahini paste (dehulled)

1 lemon, juiced

100ml extra virgin olive oil

Pinch of salt

½ cup water
Method
Place the chickpeas, salt, cumin, tahini paste, garlic, lemon juice, water into a food processor or blender and process until combined.

With the motor running drizzle in the extra virgin olive oil and process until smooth

You may need to add more water or oil if it is too thick.

If you like things a little spicy you could add some chilli flakes or one small chilli before blending.

Place in a bowl, drizzle over a little extra virgin olive oil and serve with cut up vegetables and some sour dough bread.