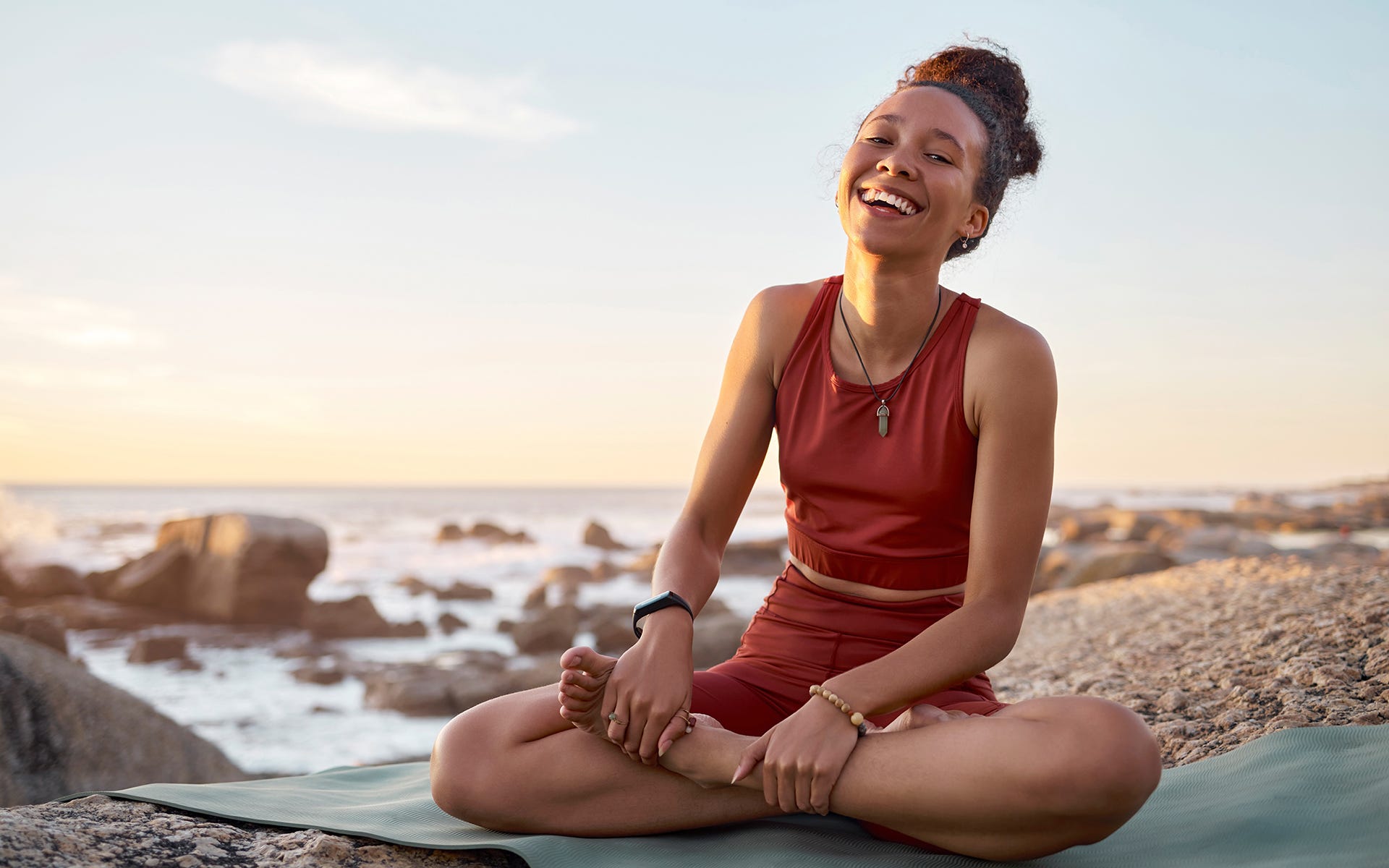 How To Incorporate Fun Bites Into Your Day
When the Cat in the Hat said, 'It's fun to have fun but you have to know how', he could have been talking about fun bites.
For times when you feel life is too busy, or simply because you enjoy being playful, fun bites are small activities of functional fun that can slot effortlessly into your daily schedule and give you the endorphin boost you need. They're not necessarily something extra for you to do, they're often an existing 'task' that can be made playful.
And it makes sense to incorporate fun and laughter into your everyday life, as they are important for both physical and emotional wellbeing. Research has shown that when people do something fun with their partner, they tend to report a better mood and feel able to handle everyday stressors better than on days when they didn't[1]. Studies into laughter suggest that the act of laughing, even without humour, can contribute to chemical changes in the body that potentially reduce stress and increase pain tolerance[2].
Check out our fun bite suggestions – they won't just put a smile on your face, they may also help increase your productivity and wellbeing levels.
Daily fun bites
Walk it out
Intense exercise isn't everyone's idea of 'fun', but a quick stretch of the legs is easy, accessible to most, and can have a host of benefits. 20 minutes a day of walking can boost immune function, ease joint pain, and even curb chocolate cravings[3]. Get a friend involved and you have a wellness-supporting way to catch up and engage.
Bring fun to work
You spend about one third of your life at work[4], so it makes sense to enjoy it. Create incentives in the office to motivate each other – perhaps the first person to finish their report gets treated to a coffee. If the team is losing focus mid-afternoon, set up a 15-minute game of basket paper ball or soft-ball soccer. Watch productivity soar after an injection of fun and play.
Weekly fun bites
Laughter yoga
Yes, this really is a thing. Get fit and flexible while having fun. In addition to the well-documented health benefits of yoga, laugher yoga has also been shown to help reduce stress[5] and increase life satisfaction[6].
Try a new recipe
Did you know that more than half of us eat just six different meals on rotation according to research?[7] However, there is evidence to suggest that cooking classes (and therefore broadening your meal repertoire) may positively affect health, confidence, self-esteem and mood[8] - and that's before we consider the nutritional benefits of widening your pallet. Do you need any more incentive to try a new recipe this week?
Life fun bites
Plan a staycation
Take a day off work to spend by yourself as a mini holiday. Stock up the fridge with your favourite foods, pick out a movie you want to see and buy some indulging spa products. Treat yourself to a day of 'you' to rest and recharge.
Keep in touch, bitesized
We're all super busy and it can be hard to invest in maintaining friendships, but they're worth the effort. Social relationships affect a range of health outcomes, including mental health, physical health, and health habits[9]. They are also linked to life satisfaction, with satisfied individuals tending to have stronger and more intimate social relationships[10]. Rather than writing Jane Austin-length messages or Facetiming for an hour, maintain contact by sending short messages every so often. A quick 'how are you?' text could be all that's needed.
References:
1. Van Vleet M, Helgeson VS, Berg CA. The importance of having fun: Daily play among adults with type 1 diabetes. J Soc Pers Relat. 2019;36(11-12):3695-3710. doi:10.1177/0265407519832115
2. Louie D, Brook K, Frates E. The Laughter Prescription: A Tool for Lifestyle Medicine. Am J Lifestyle Med. 2016;10(4):262-267. Published 2016 Jun 23. doi:10.1177/1559827614550279
3. 5 surprising benefits of walking. Harvard Health. https://www.health.harvard.edu/staying-healthy/5-surprising-benefits-of-walking. Published 25 August 2022.
4.One third of your life is spent at work. Gettysburg College. https://www.gettysburg.edu/news/stories?id=79db7b34-630c-4f49-ad32-4ab9ea48e72b. Sourced 20 January 2023
5. Meier M, Wirz L, Dickinson P, Pruessner JC. Laughter yoga reduces the cortisol response to acute stress in healthy individuals. Stress. 2021;24(1):44-52. doi:10.1080/10253890.2020.1766018
6. Si S Çeli K A, Kılınç T. The effect of laughter yoga on perceived stress, burnout, and life satisfaction in nurses during the pandemic: A randomized controlled trial. Complement Ther Clin Pract. 2022;49:101637. doi:10.1016/j.ctcp.2022.101637
7. Cooking Rotation: Over half of Brits are eating just six different meals on a loop. Swans Digital. https://swnsdigital.com/uk/2021/01/cooking-rotation-over-half-of-brits-are-eating-only-six-different-meals-on-a-loop/ Published 21 January 2021
8. Farmer N, Touchton-Leonard K, Ross A. Psychosocial Benefits of Cooking Interventions: A Systematic Review. Health Educ Behav. 2018;45(2):167-180. doi:10.1177/1090198117736352
9. Umberson D, Montez JK. Social relationships and health: a flashpoint for health policy. J Health Soc Behav. 2010;51 Suppl(Suppl):S54-S66. doi:10.1177/0022146510383501
10. Amati V, Meggiolaro S, Rivellini G, Zaccarin S. Social relations and life satisfaction: the role of friends. Genus. 2018;74(1):7. doi:10.1186/s41118-018-0032-z