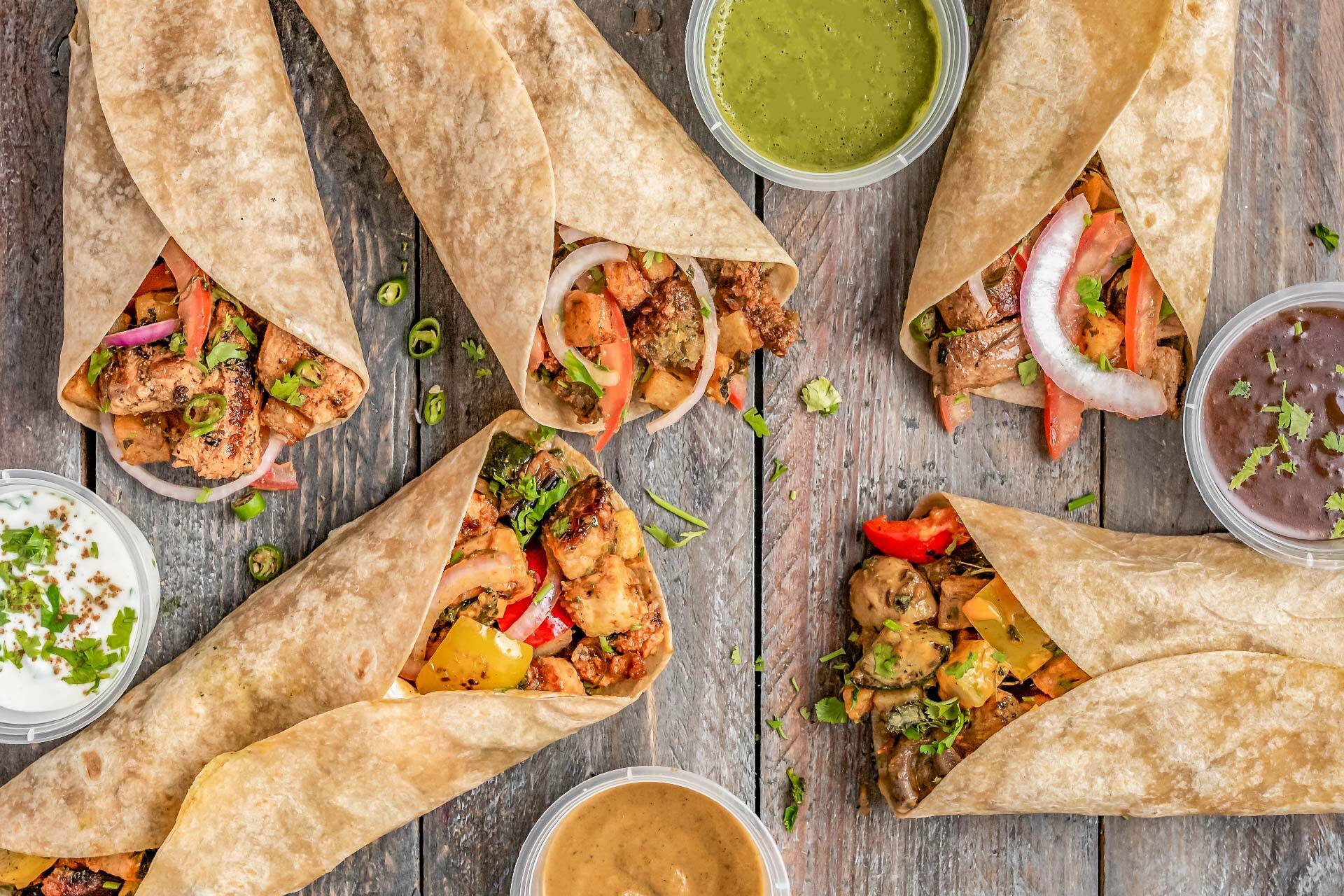 Ideas For Healthy, Quick Family Food
With busy schedules and so many fast food choices at our finger tips, it can be tempting to go the quick option and order in, visit the drive through, rather than to prepare a healthy meal for dinner. A healthy dinner doesn't have to be a burden, there are plenty of quick dinner ideas that can become your go to. A little planning and a simple nutritious meal can be whipped up for the whole family. Here are some ideas:
Making a healthy shopping list to stock the fridge and pantry
Shopping lists are quite personal, however there are a few basics that by having in your kitchen pantry and fridge will make preparing a quick dinner simple.
You can use the traditional pen and paper method, a white board on the fridge, note section of your phone or have your shopping list set up in your online shopping platform. What ever works best for you is the method to choose.
A shopping list will:
reduce shopping time, leaving more to spend on cooking (and other things you love)

keep you to your healthy eating plan

keep you on budget- not too many extras thrown in!
A well stocked kitchen pantry and fridge has you half way towards having dinner prepared.
What to include on the list
The biggest part of the shop should be the vegetables
Fruit and Vegetables: Frozen vegetables - yes these are healthy, snap frozen and ready to go- at least two types e.g. green beans and a mixed variety

Fresh- buy in season for best taste and price- buy a mix of colours

Canned e.g. beetroot, tomatoes, corn, legumes

Jar- e.g. olives

Grains- choose wholegrain: Brown rice, wholemeal pasta, wholemeal cous cous

Wholegrain bread or wraps

Wholegrain breakfast cereal (e.g. oats)

Meat, Seafood & alternatives

Eggs

Legumes, lentils- e.g. chickpeas, kidney beans- canned varieties are quick and easy

Canned fish e.g. tuna, salmon, trout or sardines

White meat

Red meat

Tofu (if not a meat eater this is a good source of protein)

Dairy: Milk- fresh and a long life for when you have run out

Yoghurt- natural

Cheese- tasty

Snacks: Nuts (unsalted)

Dried fruit- small amounts e.g. dates, apricots

Seeds

Nut butters

Dark chocolate

Herb and spices: Fresh and/or dried e.g. oregano, chilli flakes, garlic, ginger, cumin

Oil & dressings: Extra virgin olive oil

Vinegar e.g. white, balsamic

Asian sauces e.g. reduced salt soy, Oyster
Quick Dinner Ideas
Now the pantry is stocked we are ready to go. Before you write your shopping list plan a few meals for the week, thinking about who will be home and how many to cook for. A little meal prep on the weekend or each night can make things easily flow.
Using lean beef mince or become adventurous with kangaroo mince on the weekend leaving enough for another nights dinner for during the week. Grate in some vegetables such as zucchini and carrot, add chopped mushroom, silver beet or spinach. If you prefer a vegetarian option use ricotta cheese in place of meat. This will also freeze well.
Burritos with any meat or beans
Have children prepare salad fillings washing, chopping and grating. Prepare extra to throw in a container for lunch the next day. Extra salad can be prepared for dinner the next night to accompany a barbeque or fish fillet.
Set the slow cooker
This can be set in the morning by putting in a few trimmed shanks or chicken thighs, a can of tomatoes, potatoes, a few herbs, onion, garlic, celery, carrot and steam a few greens such as broccoli or beans when you arrive home. If easier the slow cooker could be filled the night before ready to put on in the morning.
Throw a prawn on the barbie
Marinate the prawns with some extra virgin olive oil and a few herbs you enjoy e.g. chilli and oregano. The extra virgin olive oil can be used to cook at high temperature such as on the barbie without any problems of burning, as long as it is fresh oil, in fact it helps increase absorption of some nutrients so drizzle it on your salad as well. Mix together some salad (even the bagged washed salad greens or dry slaw) and barbeque a corn cob. If some members don't fancy prawns then try a fish fillet instead.
An omelette is always quick and tasty
Chop up your favourite few fillings- tomato, mushroom and capsicum to add into the egg mix and sprinkle with cheese. When ready serve with toasted wholegrain sour dough bread and a few extra side veggies. Frozen vegetables can be used, they are snap frozen and still nutritious.
A stir fry is always a winner as any veggies work
The trick is to cut them up to be about the same size that way they will cook at the same rate. You could use a mixed vegetable stir fry frozen mix or fresh if you prefer. Tofu, chicken, pork or red meat strips all work well. Sauces can be as simple as some soy or a mix of fish sauce, oyster and soy. If buying prepared bottled sauces look for lower sodium varieties. Try adding fresh herbs for flavour.
Aim for half the volume of the stir fry to be vegetables, working your way towards the recommended 5 servings per day and one quarter each protein and carbohydrate rather than a pile of rice and meat with a few token snow peas and carrots thrown on top. The carbohydrate is best if wholegrain such as brown rice or a seed such as quinoa. The white vermicelli noodles are quick and easy so save those for when time is tight. You can cook extra brown rice in one sitting and freeze for other days.
The finale: dessert
Fresh seasonal fruit with a scoop of nice yoghurt or ice cream. It is all about keeping the serving size of the ice cream in moderation!

A handful of crunchy fresh nuts

A few squares of dark chocolate with a handful of berries
There are plenty of quick meals to prepare. Planning ahead can have you prepping more than one meal at a time. Bought a whole cauliflower? Cut it up ready for the stir fry, roasting with cheese and soup all in one go. Prepare the chicken strips for stir fry why not do some extra to crumb for schnitzel at the one time?
With a full stocked pantry and fridge you will easily be able to answer the questions, 'What is for dinner tonight mum/dad?'