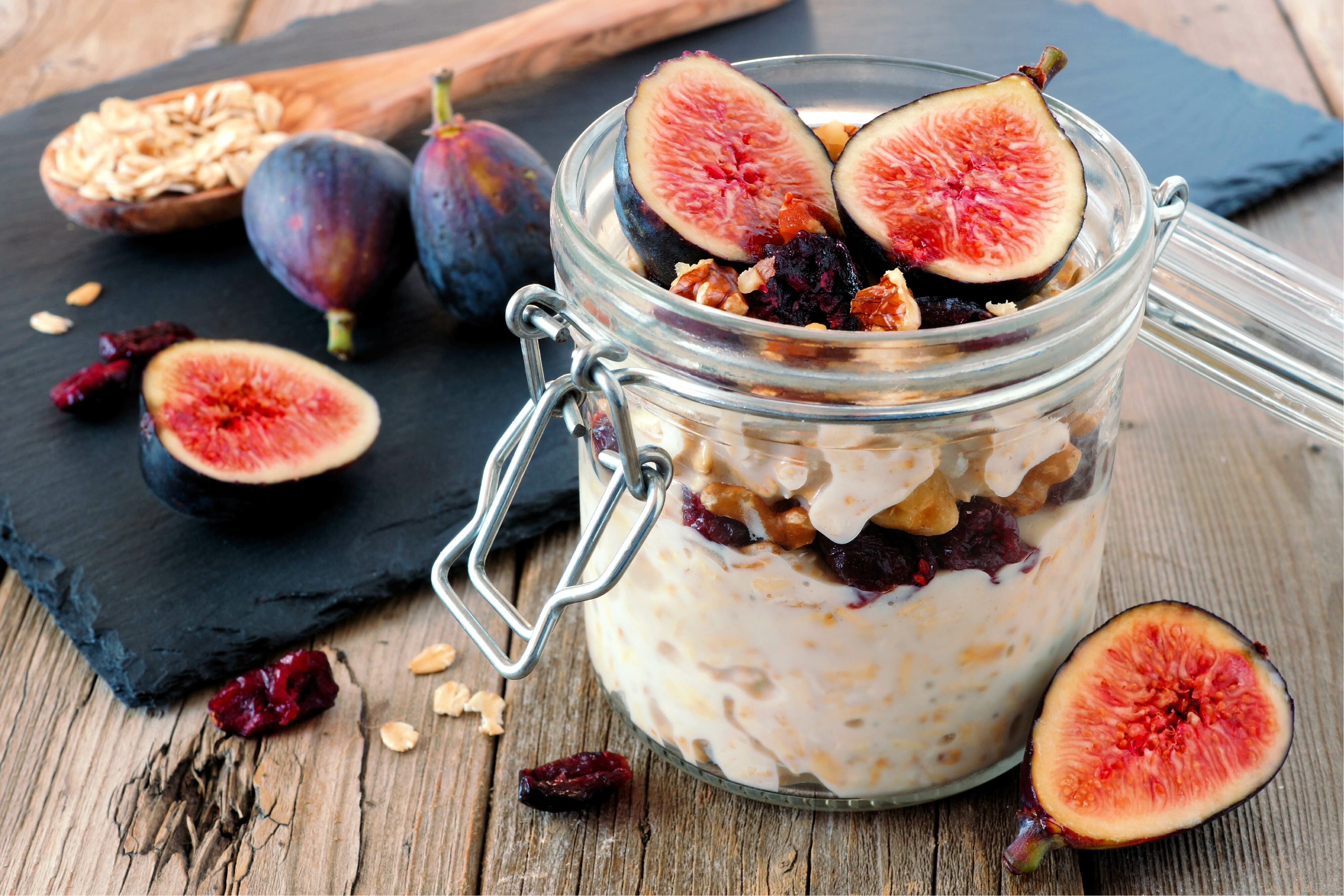 Healthy Breakfast Ideas For Back In The Office
After working from home heading back to the office could result in some morning routines, such as having a nutritious breakfast become a challenge. We want to maintain these good habits, a bonus of this tricky time. First step is to remind yourself that you and your health are a priority. Fueling yourself with nourishing food is one way to keep you energised throughout the day and to support your immune system.
The good news is there are plenty of quick, healthy breakfasts, which also suit for those who prefer to eat breakfast a little later and can be enjoyed at morning tea.
What to include in a healthy breakfast
By starting the day off with some wholegrain carbohydrate, think porridge made with oats, quinoa, barley or wholegrain bread, you are giving your body a nice gradual, slowly digested and released fuel source for both your body and your brain to use.

Adding in protein foods, such as eggs, cheese, yoghurt or legumes (beans) you are giving your body the building blocks for growth and repair, including the immune and endocrine (hormone) systems.

Adding in fresh fruit or vegetables for the vitamins, minerals and antioxidants they are famous for.

Remember the healthy fats good for our heart, brain, increasing absorption of vitamins and of course adding flavour. Think extra virgin olive oil, nuts, seeds, avocado and fish.
Breakfast ideas
Wholegrain toast topped with tasty cheese, ricotta or cottage cheese with fresh tomato, basil and cracked black pepper

Sour dough rye toast with eggs, mushrooms, spinach, capsicum and drizzled with extra virgin olive oil. Throw the veggies and eggs all in the one pan.

Wholegrain English muffin with nut butter, sliced banana and chia seeds (with a drizzle of honey for the sweet tooth's)

Overnight oats. Make a big batch, enough for a few days.

Smoothie. Try almond or peanut butter, frozen banana, milk of your choice, natural yoghurt and a dash of honey and cinnamon. You will think you are drinking a heavenly milkshake!

Tasty vegetable muffins. Make a batch and freeze to take out and warm up, they even work well cut in half in the toaster!

Ricotta pancakes. You can make the batter the night before ready to cook in the morning or make before ready to heat in the sandwich press or pan in the morning.

'Grab and go container combo'. A quick breakfast to have on the go. Throw in a handful of nuts, seeds, a little dried fruit (or use a ready to go trail mix), add in cherry tomatoes or baby cucumbers, olives, tasty cheese and a few wholegrain crackers.
References:
https://www.betterhealth.vic.gov.au/health/healthyliving/carbohydrates-and-the-glycaemic-index
https://www.betterhealth.vic.gov.au/health/healthyliving/protein
https://www.eatforhealth.gov.au/food-essentials/fat-salt-sugars-and-alcohol/fat
https://www.eatforhealth.gov.au/food-essentials/five-food-groups/vegetables-and-legumes-beans