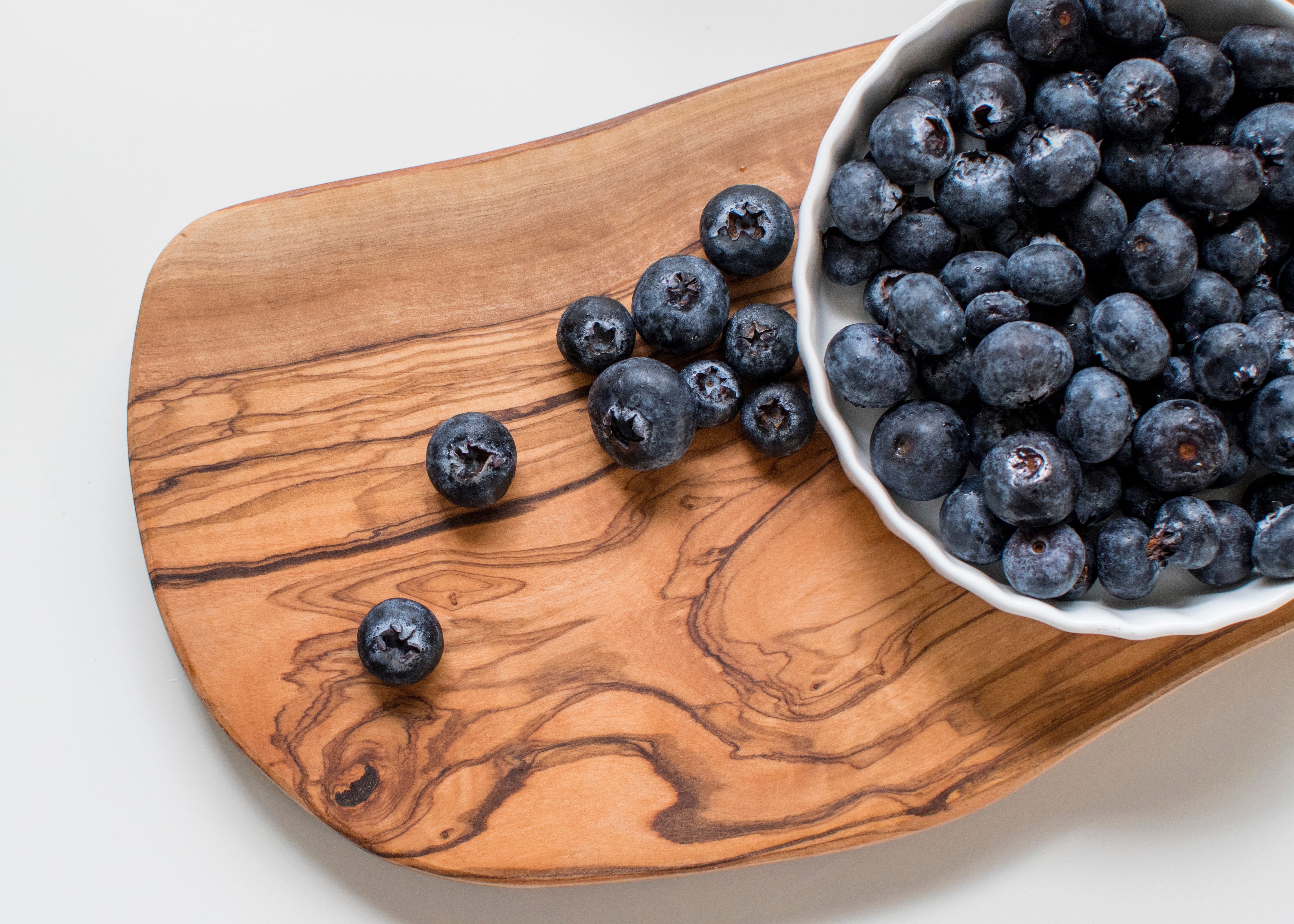 Nourish your mind with our simple steps to eating right for your mental wellbeing.
Superfoods for super brains
As well as being an important fuel for the body, some foods are packed with mood-boosting brilliance that can help improve your mental balance and wellbeing. Try incorporating some of the following into your diet to put zest into your life.
Blueberries
In animal studies, researchers have found that these tiny little balls of goodness may protect the brain from oxidative stress and may reduce the effects of age-related conditions such as Alzheimer's disease or dementia[1]. Add them to your cereal or mix them with yoghurt to enjoy their powerful nutritional hit.
Leafy greens
Leafy greens, such as broccoli and spinach, have many fantastic health properties. Most notably, they are high in folic acid, and a deficiency in folate has been linked with low mood, fatigue and insomnia[2].
Chicken and fish
Chicken and fish, or any other form of lean protein, helps balance serotonin levels in the body. Serotonin is a powerful chemical that helps regulate mood and contributes to wellbeing and happiness.
Dark chocolate
Saving the best for last, dark chocolate has powerful antioxidant properties and contains several natural stimulants, which help enhance focus and concentration. It also stimulates the production of endorphins, which help improve mood. Just make sure you consume it in moderation.
Small changes for a big difference
It's a good idea to review your diet from time to time, to make sure your mind and body are getting the nourishment they need. There are a few simple changes you can incorporate into your diet that will have big long-term benefits, without compromising the pleasure of eating.
Swisse nutrition expert, Chris Holland, explains further, "It's all about the art of swapping. Grill rather than fry food, swap white bread for multigrain. Try sparkling water instead of fizzy soda drinks. Choose leaner cuts of meat, for example, skinless chicken breast instead of drumsticks. They may only seem like small changes, but if you start taking little steps like this, you'll really notice the difference to your health and wellbeing."
It's how you do it that counts
Finally, the practice of "mindful eating" can make a huge difference to your diet and relationship with food. This is the practice of eating with consciousness and consideration. Only eat when hungry and chew food slowly, engaging your senses to absorb the taste, texture, smell and colour. Eat to maintain health and wellbeing, and appreciate your food. This has been shown to promote a much healthier relationship with food and assists overall general mental and physical wellbeing.
So next time you go to grab a quick snack, have a think about what you're eating and why. They say you are what you eat, so choose to eat well and feed your soul.
Please see a healthcare professional if you are experiencing symptoms of low mood or depression. Lifeline is available 24 hours a day on 13 11 14.
References: