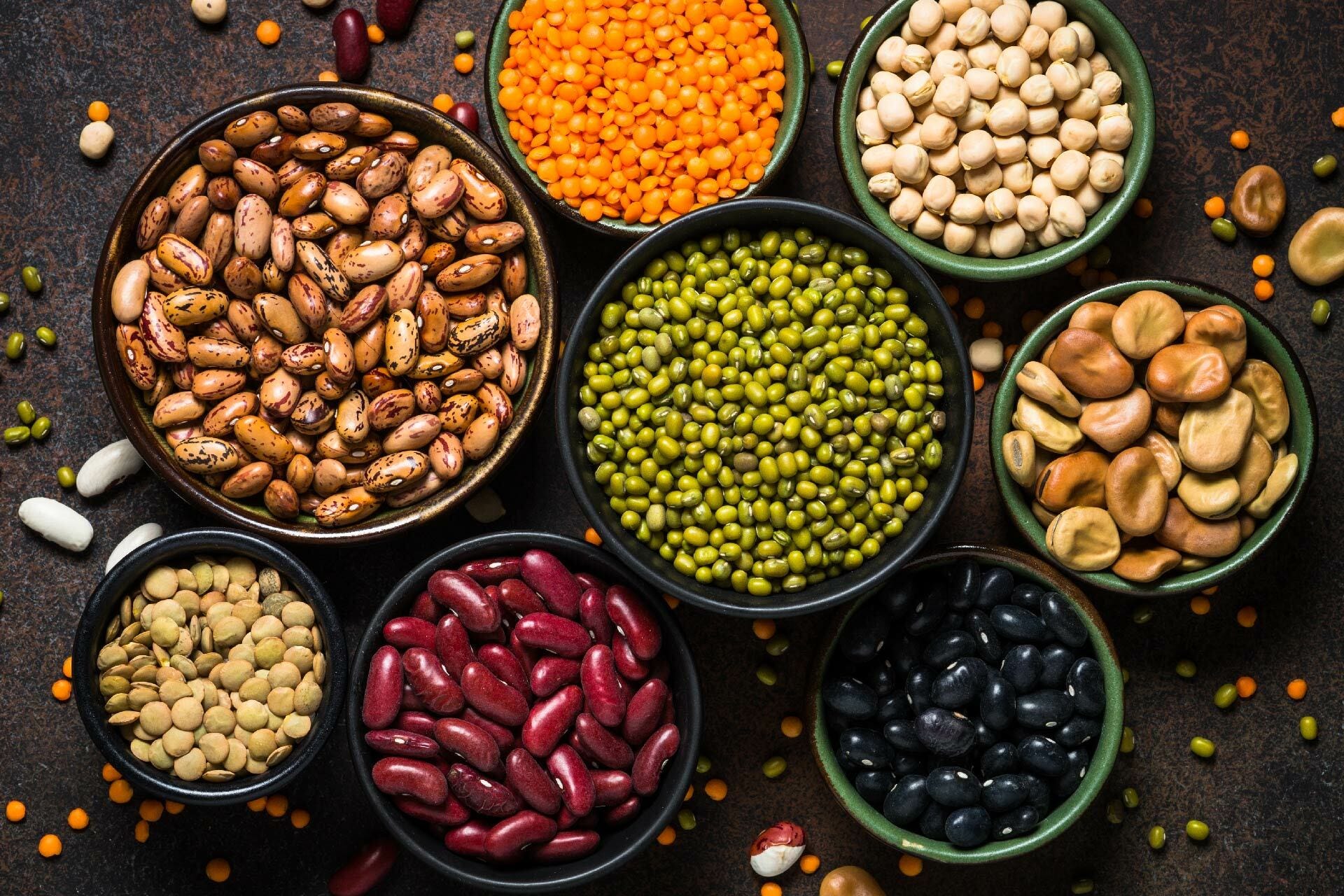 Beans, jokingly termed the musical fruit, certainly pack a punch when it comes to health benefits. Beans are a legume, a complex carbohydrate full of fibre, B vitamins, minerals and plant-based protein.1 Legumes make for a cost-effective and convenient dinner.
If you're using tinned beans, wash them thoroughly to rinse off the brine.
Home-cooked beans are more sustainable and taste better than ones from a can. Let's spill the beans on how to cook legumes from scratch.
Soaking Beans
All whole legumes need to be pre-soaked, to help remove some of the phytochemical attached to them that can cause gut irritation. As beans differ in size, they require different soaking times. We recommend soaking for at least 12 hours, or overnight.
Rinsing Beans
After soaking beans, discard the water and rinse them thoroughly.
Boil water on the stove in a large pot and add the beans. Cover them with water.
Cooking the Beans
Bring the water to boil and then reduce the heat to a low boil. Contrary to popular belief, this is not the time to add salt!
Cooking time varies depending on which variety you're using.

Cook black beans for 60-90 minutes

Cook borlotti beans for 45-60 minutes

Cook cannellini beans for 45-60 minutes

Cook chickpeas for 2-3 hours

Cook kidney beans for 90 minutes-2 hours

Cook lentils for 20-30 minutes
Plate up!
Ensure the beans are soft before you rinse them. Once they are soft, take them off the heat, let them cool for 5-10 minutes and add salt. Drain and rinse them under running water. We recommend making large batches of legumes and storing them in the fridge or freezer for later use. (Future you will thank you!)
Our favourite legume recipes are hummus, lentil dahl, Mexican black bean chilli and kidney bean curry. If you're looking for a new spin on legumes, crispy chickpeas make for a family-friendly and delicious salad topper, soup crouton alternative or afternoon snack.
Crispy Chickpeas recipe
Ingredients:
400g of chickpeas

2 tablespoons extra virgin olive oil

2 teaspoons of salt

3 teaspoons of spices of your choice. We recommend curry powder, cumin, smoked paprika, turmeric or rosemary.
Method:
Cook chickpeas as above. Once cooked, dry the chickpeas as much as possible. Use dishtowels or paper towel to get out any excess moisture.

Preheat the oven to 180°C and line a baking tray with baking paper. Use a dish towel or paper towel to dry the chickpeas as much as possible. They should feel dry to touch.

Toss the chickpeas with the olive oil and salt in a bowl. Make sure they're evenly coated.

Distribute the chickpeas out evenly on the baking tray.

Roast the chickpeas for 15 minutes. Take the chickpeas out of the oven, stir them and return them to the oven for 10-15 more minutes. The chickpeas are best once they're golden and crispy on the outside.

Sprinkle spices of choice on the chickpeas, coating evenly.

Serve them up and enjoy!
Reference:
1 Hechtman, Leah (2012)