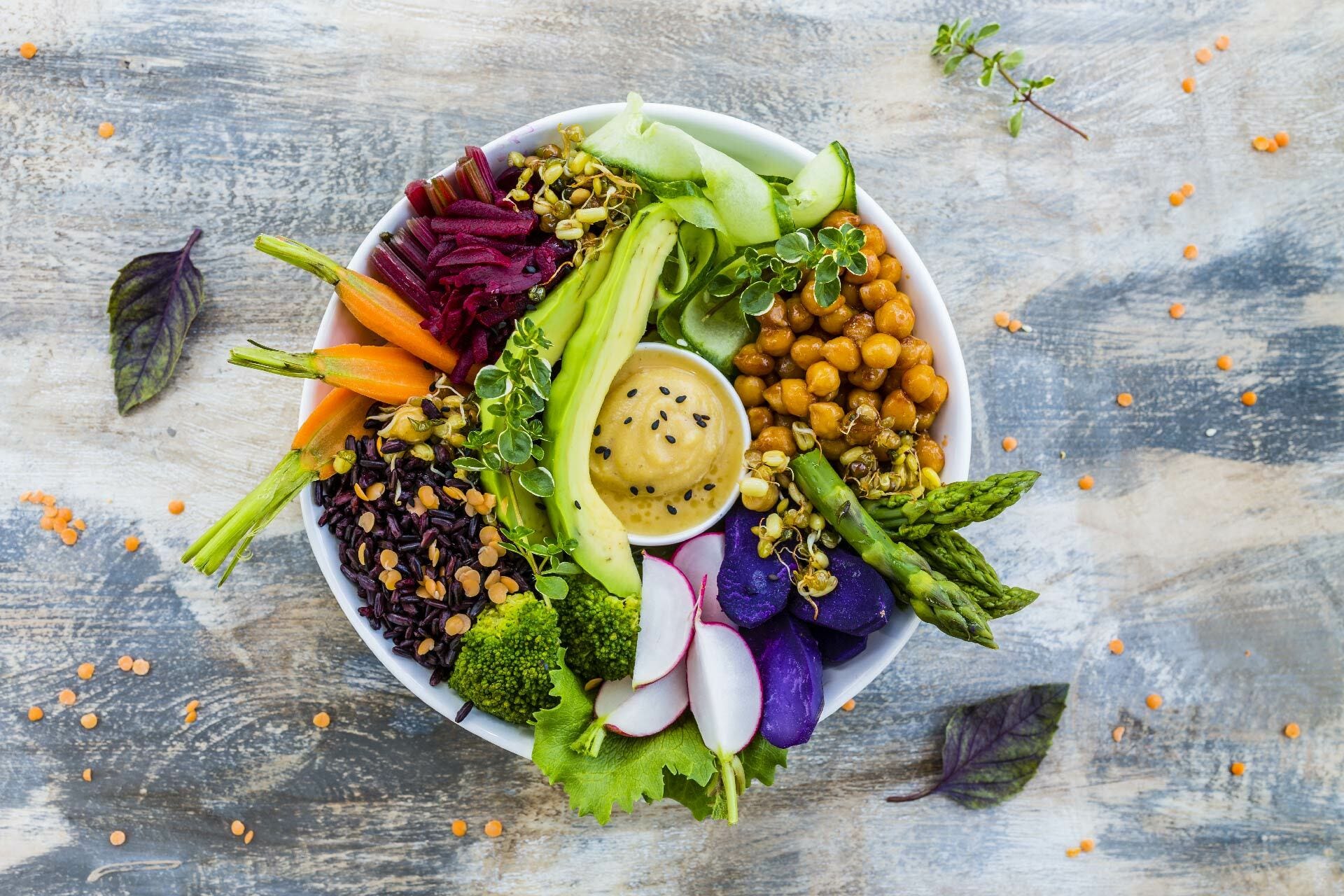 3 Immune-Supporting Salad Recipes
Are you looking for new meals to add to your weekly repertoire? How about ones that pack an immune-supporting punch?
I say, let's do both!
Below are three of our favourite Swisse-charged salads filled with immune-supporting ingredients to add to your meal rotation.
Salad 1: Swisse Ultra Bowl
Our Swisse Ultra Bowl is full of immune-supporting nutrients, zinc, vitamin C and vitamin A. These vitamins and minerals help decrease inflammation and oxidative stress to support your wellbeing.1
Serves 2
Ingredients:
1 sweet potato, cut into 2 cm pieces

1 head broccoli, florets chopped

1 cup baby spinach, washed

¼ avocado, sliced

Pinch of cumin

15 cherry tomatoes

2 tablespoons pumpkin seeds

½ cup crispy chickpeas (recipe here)

2 tablespoons extra-virgin olive oil

1 pinch sea salt

2-3 tbsp Tahini dressing (below)
Method:
Preheat the oven to 180°C.

Spread the sweet potato and broccoli on a baking tray and drizzle over the olive oil.

Add cumin, salt and pepper until well coated. Roast for 20-30 minutes, or until the broccoli and potatoes are crispy. Remove from oven and let cool.

Chop cherry tomatoes in half.

To assemble, lay spinach in the bowl, and arrange sweet potato, broccoli, avocado and tomatoes on top. Sprinkle over the pumpkin seeds and crispy chickpeas.

Drizzle the dressing over the salad and serve.
Tahini Dressing
Makes about ½ cup
Ingredients:
3 tablespoons hulled tahini

1 teaspoon raw honey or rice malt syrup

½ tsp ground cumin

½ garlic clove, crushed

Himalayan rock salt

Ground pepper

3 tablespoons of filtered water
Place all ingredients in a mixing bowl and whisk to combine.
Serve straight away.
Salad 2: Carrot and Broccoli Slaw
This slaw is packed with fibre and nutrients to support both our immune and digestive system.
Ingredients:
1 broccoli head, or broccoli slaw

¼ head red or white cabbage

2 medium carrots, peeled

2 tablespoons black sesame seeds

1 red apple

Handful of coriander
Dressing:
2 tablespoons olive oil

1 tablespoon sesame oil

4 tablespoons Greek or coconut yoghurt

1 tablespoon apple cider vinegar

Juice of ½ lemon
Method:
Whisk dressing ingredients together and set aside.

Use a mandolin or vegetable peeler to peel the carrots, so they resemble ribbons and place in a bowl.

Slice the cabbage thinly, and add it to the bowl.

To prepare the broccoli slaw, slice florets off the stems into smaller pieces. Feed broccoli florets through a food processor using the slicing blade. Alternatively, shred broccoli with a mandolin or by hand with a sharp knife. Place in the bowl.

Cut the apple into julienne matchsticks, and place in the bowl.

Pour dressing over slaw mix and mix with hands. Coat evenly.

Sprinkle with sesame seeds and coriander and serve.
Salad 3: Turmeric Cauliflower Rice Salad
Evidence shows that this salad is 100% delicious.
Ingredients:
1 head of cauliflower or 1 cup pre-packaged cauliflower rice.

1 onion, chopped

1 garlic clove, crushed

1 tablespoon extra-virgin olive oil

1 teaspoon turmeric

Pinch of sea salt, to taste

¼ teaspoon ground black pepper, to taste

1/3 cup pomegranate or dried cranberries

½ cup slivered almonds
Method:
If you're ricing the cauliflower yourself, wash and thoroughly dry the cauliflower. Cut it into small pieces and use the grater setting on a food processer to rice the cauliflower. Set aside.

Add onion to a pan with olive oil and turn the heat to medium-high heat.

Sauté, frequently stirring for about 5 minutes.

Add garlic and continue to sauté until the onion is caramelised.

Add cauliflower rice and cook for 3 minutes.

Add turmeric, sea salt and black pepper and cook for 2 minutes.

Toss in pomegranate or dried cranberries and almonds and serve.
Reference:
Hechtman, Leah (2012). Clinical Naturopathic Medicine.