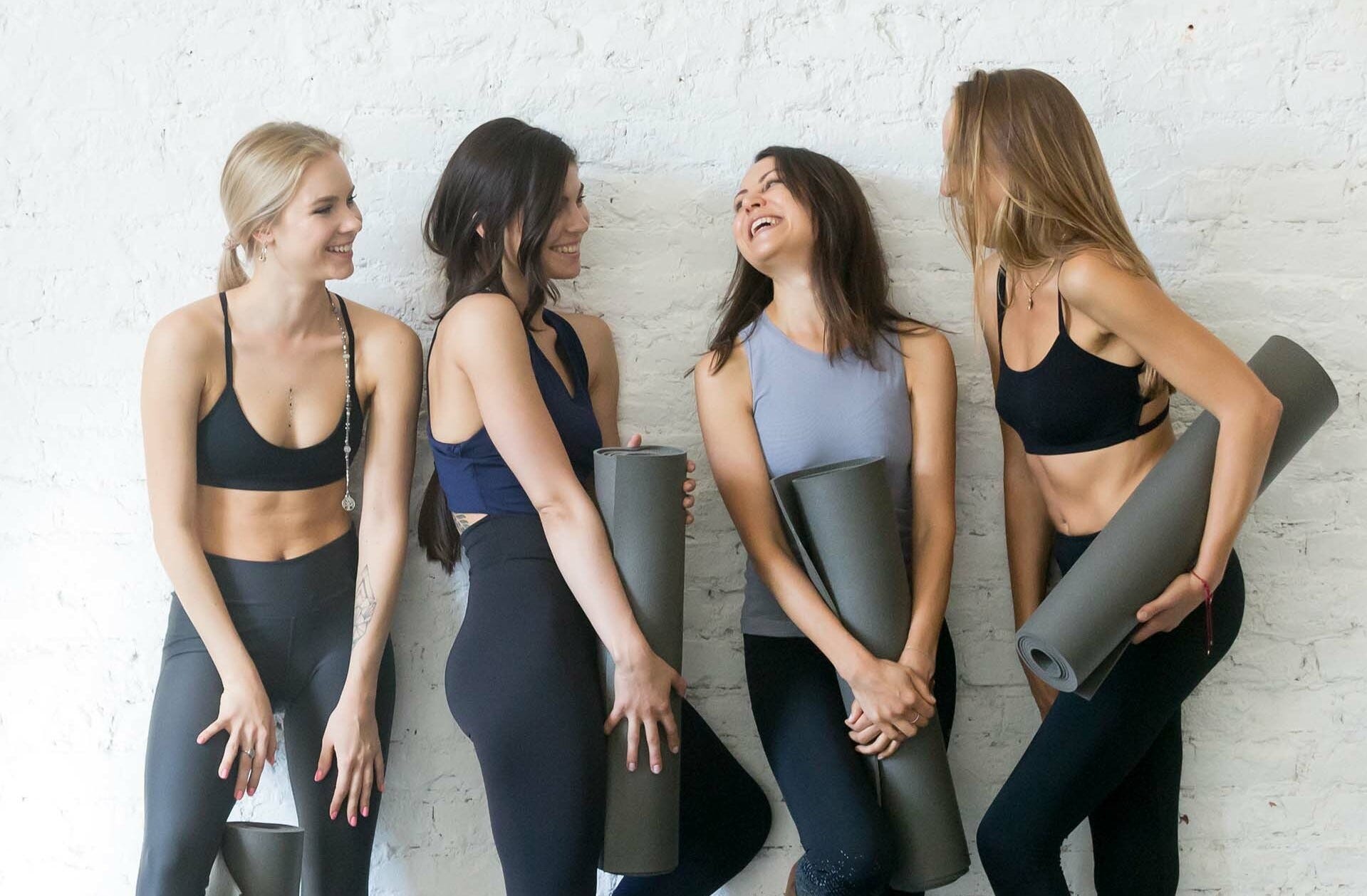 Four Ways To Find Your Morning Glow
Who doesn't want to wake up, look in the mirror and think 'WOW'? Everyone wants that natural, healthy glow. Here are some tips on how you can get radiant, glowing skin…
1. Find your zen with a daily meditation
If you're not already on board the meditation band wagon, think about hopping on. Whether you're a newbie or self-professed guru, the beauty of meditation is that it's available to anyone, anywhere, anytime. And it's not just about sitting still, there's a meditation style for everyone.
Meditation nourishes the mind, and in turn the body, from the inside out. It helps improve stress, focus and helps regulate emotions.
2. Rise and shine with your morning skincare routine
Beautiful skin can start and end with a good daily skincare routine.
Swisse Beauty's new Glow skincare range will help you get your glow on every day. Made specifically for dull looking skin, the range is designed to give your skin that radiant, dewy look. Containing naturally derived ingredients such as Manuka Honey, Sunflower Seed Oil and Jojoba Oil.
Start with the Swisse Manuka Honey Daily Glow Foaming Cleanser to awaken your skin and remove impurities, so you're ready to start the day feeling fresh!
Need an extra boost? Try the Swisse Hyaluro-Natural® Hydration Boost Serum This forms a sort of protective moisture veil on the skin for a supple and radiant complexion.
Next up, apply a daily moisturiser. We love the Swisse Manuka Honey Glow Boosting Moisturiser to revitalise and reenergise.
Skin feeling stressed and congested? Indulge in a face mask to give your skin a luxurious feel. You can't get much better than the Swisse Manuka Honey Detoxifying Clay Mask, our heavenly facial mask ideal for purifying and detoxifying the skin.
When night falls, get the most out of your beauty sleep with the Swisse Hyaluro-Natural® Intensive Hydrating Mask . It's a deeply replenishing facial treatment made to deliver intense hydration. You'll wake up with a radiant glow in the morning.
3. Boost your brekkie with a skin-loving smoothie
You know the saying: you are what you eat. Well, that's not too far off. It's just as important to think about what you're putting into your body as what you're putting ontoit. Try this delicious breakfast smoothie recipe to revitalise your skin from the inside out.
Blueberry Banana & Avocado Smoothie
Ingredients
½ cup almond milk (or milk alternative)

1 cup fresh spinach

1 medium ripe banana

½ ripe avocado

2 cups frozen blueberries

1 tablespoon ground flaxseed meal

1 tablespoon almond butter

¼ teaspoon cinnamon
Place all ingredients into your blender, whiz up and enjoy!
TIP: for a thinner smoothie, add more almond milk (or milk alternative)
4. Get going to get glowing
Exercise is one of the best ways to get those endorphins going and achieve a glowing complexion. And we're not just talking about that lovely SULA (sweaty upper lip alert) we all get from a good workout.
Try and do at least 30 minutes of moderate cardio activity 5 days a week – whether it's yoga, going for a run or just walking the dog!
So, if you're a glow-getter looking for a more dewy, radiant complexion, think about incorporating each of these 4 tips into your daily life.