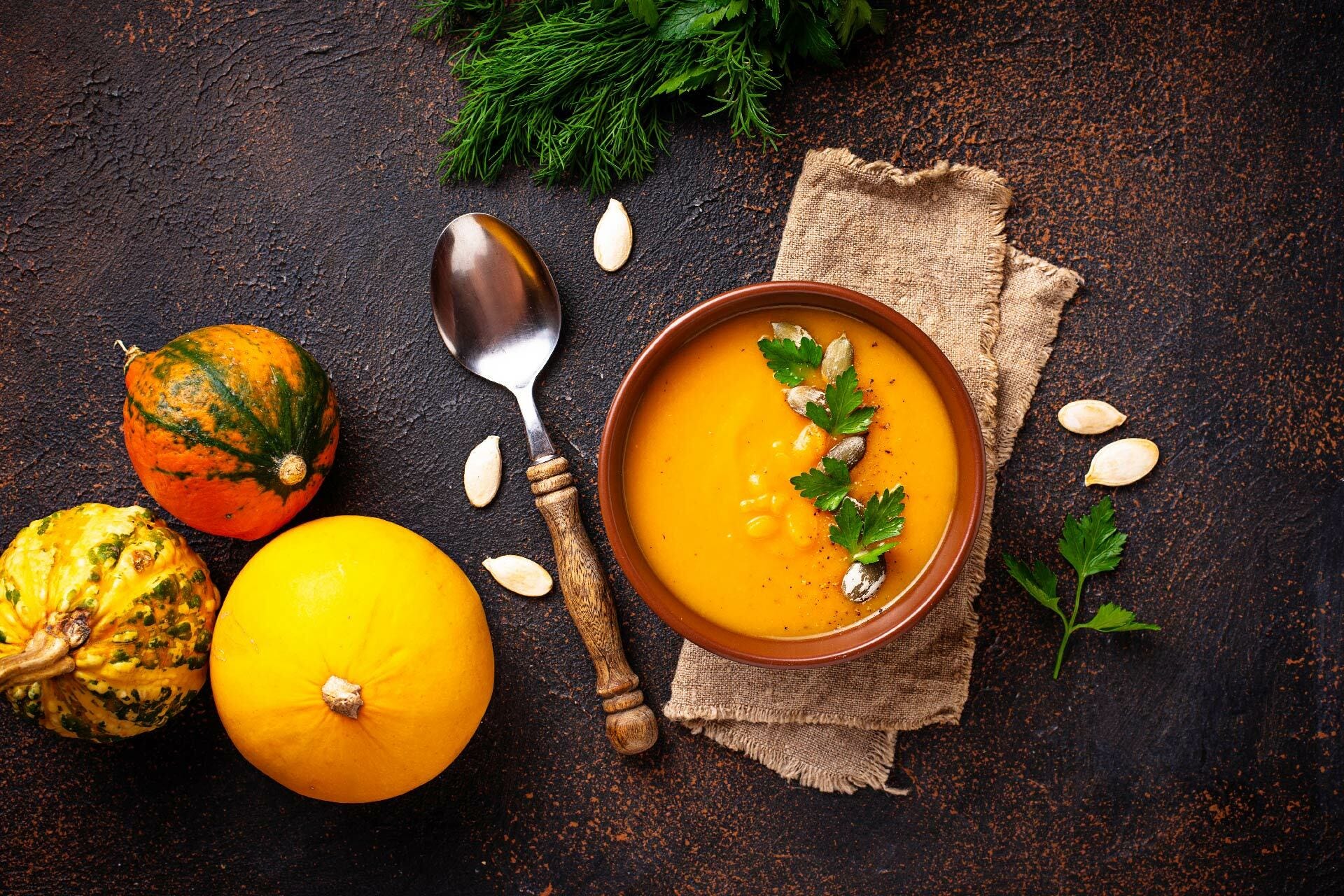 Pumpkin And Red Lentil Soup Recipe
How to Make Our Favourite Pumpkin and Red lentil Soup
Serves 8
Ingredients
1 tablespoon extra virgin olive oil

4 rashers of short cut bacon

2 cloves of fresh garlic chopped

5 cups peeled, pumpkin cut into chunks

1 large brown onion chopped finely

4 cups chicken stock

Freshly ground black pepper

2 teaspoons of curry powder

1 teaspoon nutmeg

¼ dry red lentils, washed

Optional: 2 tablespoons of milk powder
Method
Peel and cut pumpkin into cubes.

Chop the bacon and onion into small pieces and sauté in 1 tablespoon of extra virgin olive oil until soft and slightly brown in a large saucepan.

Add in 2 cloves of chopped fresh garlic and cook for a minute.

Add the chopped pumpkin, lentils and chicken stock.

Add the curry powder, nutmeg and cracked black pepper.

Simmer until pumpkin is very soft and lentils cooked.

For a creamy soup mix the 2 tablespoons of milk powder with a little water into a paste and add in, stirring well. Cook for another minute or two.

Cool the soup a little and blend until smooth.

To serve sprinkle with some fresh parsley, chives or Parmesan cheese.